World Leader Tells Trump: 'BUILD THE WALL, Because Ours Is 99.9% Successful'
Two words: walls WORK, says a smart world leader!
This is the rallying cry of every red-blooded American who cares about citizen safety and border security.
And with a government shutdown looming and President Donald Trump refusing to budge, now's the time to remember the preceding fact:
YES, walls work.
They work in plenty of other countries around the world, too, as one world leader just got finished telling Trump.
Israeli Prime Minister Benjamin Netanyahu gave Trump his blessing on the wall this week. Know why?
Because a border wall has solved the immigration problem in Israel.
From Washington Examiner:
"President Trump said Thursday that … Israeli Prime Minister Benjamin Netanyahu this week offered him unprompted assurances that walls work…
…saying Israel's barrier on the West Bank is all but impenetrable.
'Essential to border security is a powerful, physical barrier. Walls work, whether we like it or not. They work better than everything,' Trump said during a signing ceremony for the farm bill.

'In Israel — 99.9 percent successful. Think of it. I spoke to Benjamin Netanyahu, prime minister, two days ago. We were talking about it.'"
Trump has demanded $5 billion to pay for a similarly impenetrable wall along the U.S.-Mexico border.
This request has fallen on deaf Democrat ears, however, which is why the argument remains at a stalemate, and a government shutdown may be inevitable.
The President isn't backing off, though.
He said he'd refuse to sign any spending bill that doesn't contain a budget for a wall, and the House is now going to vote on it.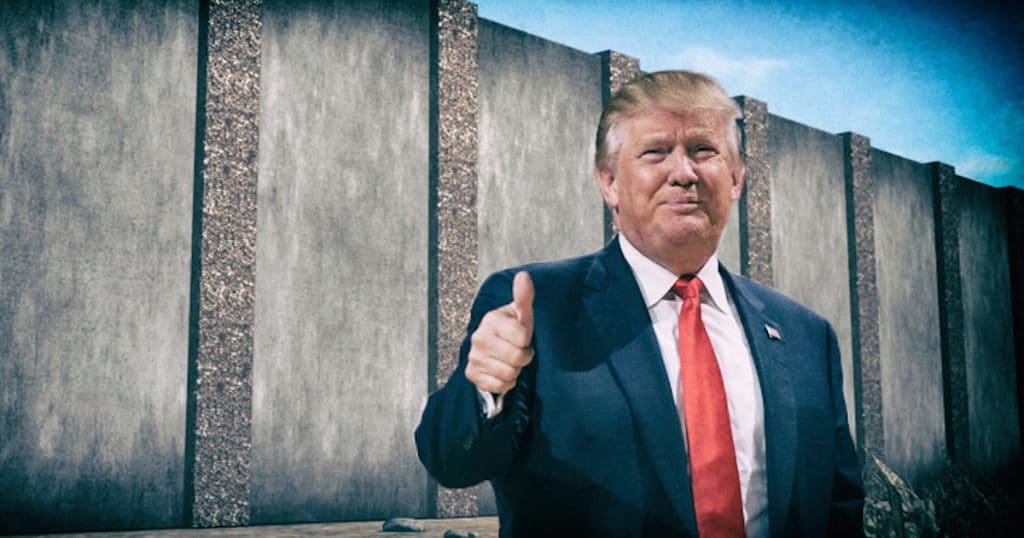 The only problem is, if it passes the House, it still has to pass the Senate…
And Democrats don't want a wall, primarily because they want the votes illegals bring. And that's the ONLY reason.
As for Trump, he really does need to deliver, and he knows it:
"This is not merely my campaign promise. This is the promise every lawmaker made.

It's the solemn promise to protect and defend the United States of America, and it is our sacred obligation. We have no choice."
No, Mr. President … we don't have any choice.
Source: Washington Examiner