Liberal Sues To Legally Change His Age – The Court Just Made Its HILARIOUS Decision
According to the Left, you can be anything you want to be.
When a white woman named Rachel Dolezal said she was black, the Left embraced her as black.
When Bruce Jenner decided to become Caitlin, Vanity Fair put him on the cover.
But when one liberal tried to legally change his age, he learned that not everyone caters to mental illness…
A court of law isn't interested in such nonsense, for example.
Emile Ratelband of the Netherlands has been on a mission to legally change his age from 69 to 49 on the grounds that his age has "limited him."
"If I'm 49, then I can buy a new house, drive a different car. I can take up more work.

When I'm on Tinder and it says I'm 69, I don't get an answer. When I'm 49, with the face I have, I will be in a luxurious position."
Ratelband's desire to be in a "luxurious position" is hardly uncommon.
Leftists constantly claim that race, gender, and age are merely social constructs, and how we're biologically born has no bearing on who we really are.
But the court hearing Ratelband's case clearly didn't get the memo.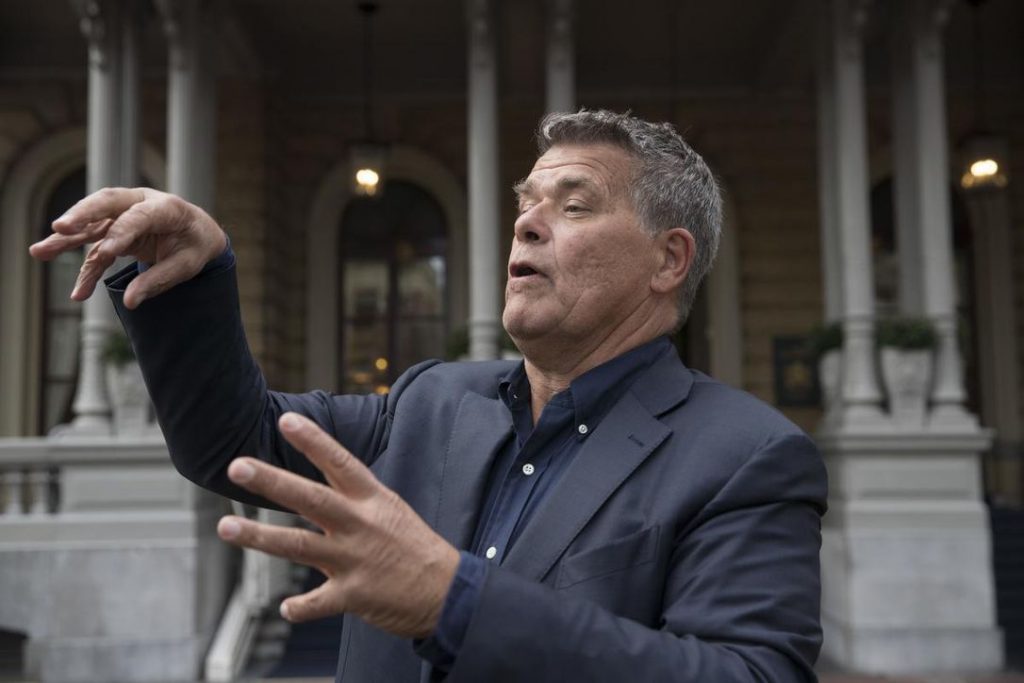 From The Daily Wire:
Emile Ratelband told The Washington Post that he feels his 'feeling' about his body and mind is that he's about 40 or 45 despite being born on March 11, 1949.

He also claims he received a check-up from a doctor who told him his 'biological age is 45 years.'

'We can make our own decisions if we want to change our name, or if we want to change our gender,' Ratelband said.

'So I want to change my age.'

The court did not agree, citing that there was no legal basis for the change, according to a statement released by the court."
Thank goodness for common sense!
The court appeared to sympathize with those who want to change their race or gender, but claimed that age is different because:
"…there are a variety of rights and duties related to age, such as the right to vote and the duty to attend school.

If Mr Ratelband's request was allowed, those age requirements would become meaningless."
The court has done the right thing, and made sure that this delusional man's fantasy can't happen.
But the fact that he even tried it is a little scary, isn't it?
It's further proof that the Left are continuing down a slippery slope by attempting to redefine identities and deny reality.
Next thing you know, people who weigh 300 pounds but "identify" as 150 will be demanding their weights be changed on their driver's licenses.
Buckle up folks … I have a feeling this is only the beginning.
Source: The Daily Wire