After Liberals Slam Beloved Classic, 'Rudolph' Actress Drops A BOMBSHELL On Them!
Christmas is a wonderful time of year.
Families come together to celebrate and enjoy heartwarming traditions.
But the Left are unable to join in the festivities because of their, "I'm offended by everything" agenda. That's sort of sad, isn't it?
Every year they find something new to criticize about the holidays, because they're determined to spoil the fun for everyone.
This year the leftist rag Huffington Post chose to criticize the classic film "Rudolph The Red-Nosed Reindeer", claiming the film promotes "bullying" and "bigots".
The holiday TV classic "Rudolph The Red-Nosed Reindeer" is seriously problematic. ? pic.twitter.com/dOgqPF3bAP

— HuffPost (@HuffPost) November 29, 2018
But Corrine Conley, who plays the voice of the Rudolph dolly in the holiday classic, has a message for crazy liberals who called her film, "problematic."
From The Daily Wire:
"Conley says that critics clearly did not fully watch or understand the movie.

'Certainly in 'Rudolph the Red-Nosed Red Deer' everyone is reconciled happily at the end of the movie,' she said.

'I just can't imagine it affecting anyone in a negative way.

They must be like Scrooge,' Conley continued. 'Tell them to watch 'Scrooge.'"
Conley's comments are spot on, aren't they?
The Left is filled with Scrooges and Grinches who aren't capable of understanding the deeper meanings of Christmas films like Rudolph.
Anyone with a brain knows the film in no way promoted or even tolerated bullying.
All stories have conflict, where a protagonist has obstacles to overcome.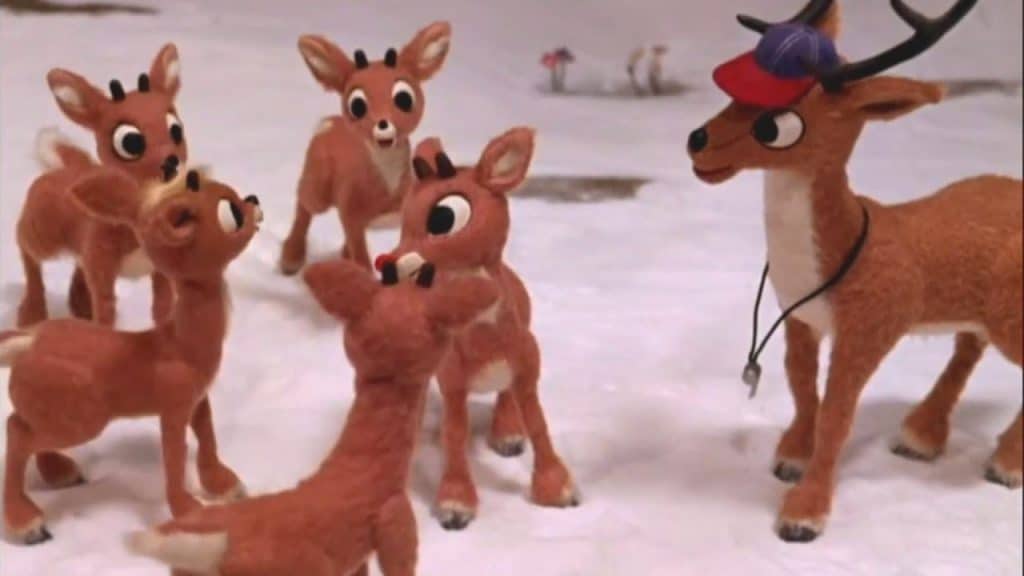 Rudolph is able to find a group who doesn't mind that he is different and in the end, the story teaches a moral lesson of acceptance and forgiveness.
But liberals are completely missing this point; they're on a mission to eradicate meanness from the world, as if that's a realistic solution.
But the good news is that Conley and many others are calling out the Left's insanity.
Twitter users responded to Huffington Post's video with calls for them to be shut the heck up.
Puh-lease. Sure there's meanness in the story and his father's cruel and Rudolph feels lost and alone. Then he finds his group and realizes his gifts and is honored for them without changing who he is. It actually seems like a story we could all benefit from. Now be quiet.

— Eileen T (@eileendt5) December 1, 2018
It's A Cartoon people. Go find something else to rant about!

— AnnieW (@AnnetteWare) December 2, 2018
The story is about him over coming discrimination and you can't over come discrimination if there is no discrimination in the first place so logically there should be discrimination in the story. That doesn't mean it's condoning or encouraging it.

— Eric Lally (@eggpuff51) December 2, 2018
Logic seems to be winning out in this debate, and hopefully it stems the tide of insane liberals taking offense at everything under the sun.
Emphasis on "hopefully."
Source: The Daily Wire