'Mad Dog' Mattis Asked About Pittsburgh Shooter – He Replies With 7 Savage Words
The Pittsburgh shooting tragedy should be condemned by all.
It was just plain horrifying, and every member of the Donald Trump administration has called it exactly what it is: evil.
Trump himself has already called for the death penalty for the insane perpetrator, for example.
And when a reporter from the Military Times asked General James "Mad Dog" Mattis what he thought about the shooter, well…
His reply fits his great nickname.
After suspect Robert Bowers yelled, "All Jews must die!" and mercilessly murdered 11 people at a Pittsburgh synagogue, Mattis was asked about Bowers:
"This individual — I won't even call him a man — he's the poorest excuse for a man you could ever come up with."
"Who would use a weapon in a house of worship, on unarmed innocent people and even shoot four policemen, then surrender himself?
This is a coward. He is not a man by any definition that we use in the Department of Defense."
Mattis is well known for his fiery quotes and in this case, his words are absolutely perfect.
"I won't even call him a man."
No, he shouldn't, and nobody else should, either.
Bowers IS a coward (a crazy coward, but a coward nonetheless) and nobody should condone his heinous act.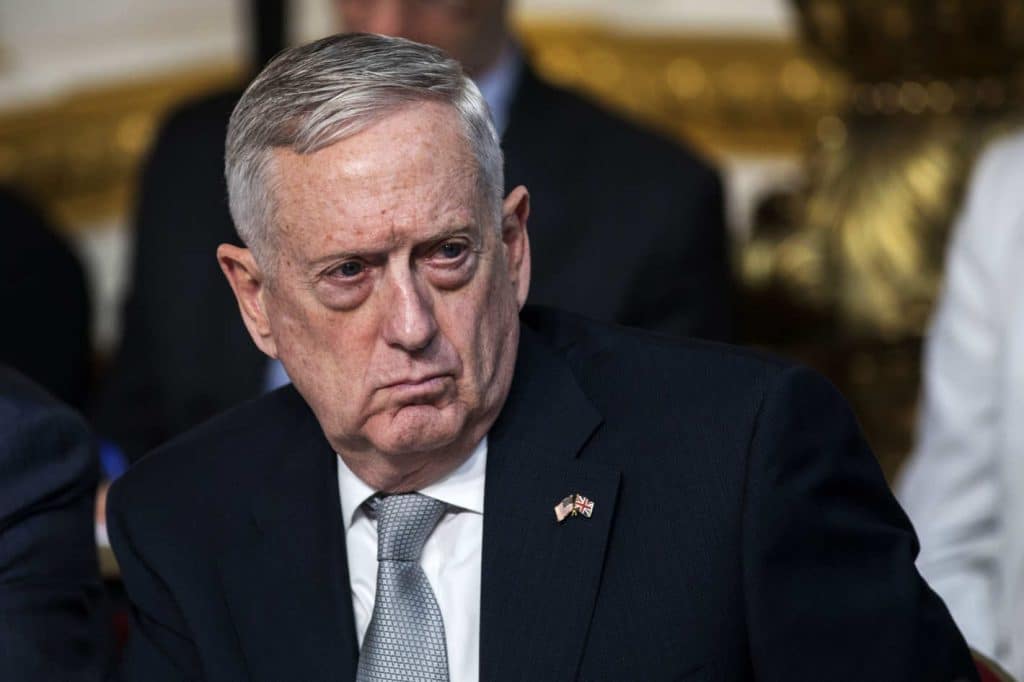 Though liberals have been quick to blame President Trump for this tragedy, there are two facts we shouldn't ignore:
Firstly and most importantly, as I said above, every member of the Trump administration has spoken out against this evil act.
Secondly, the sheer amount of violence perpetrated by the Left against Republicans and conservatives began when Trump was elected, and hasn't stopped.
You've seen Antifa's tactics, right…?
At any rate, attacking innocents should be condemned and severely punished, no matter what side of the aisle you're on.
Source: The Daily Caller