WATCH: Mattis Send STUNNING Christmas Message To Our Troops – Nobody Expected This!
For the last two years, James Mattis served our nation as Secretary of Defense.
He used his decades of experience as a Marine to protect our country, and fight off our enemies.
Now, he's reaching the end of his time at the Pentagon, and we wish him well in his travels.
Of course, you might think Mattis is a little bitter about leaving … after all, the circumstances are somewhat contentious.
But no, this man isn't holding any grudges and over Christmas, he did what he does best:
Respect our brave men and women in the military.
From Breitbart:
Outgoing Defense Secretary Jim Mattis reportedly spent Christmas Day working at the Pentagon…

The Defense Department published the final holiday message to the troops from Mattis on Christmas Eve.

The message from Secretary Mattis, dated December 18 and posted by the Defense Department's Twitter account on Christmas Eve, read as follows:

'To those in the field or at sea, 'keeping watch by night' this holiday season, you should recognize that you carry on the proud legacy of those who stood the watch in decades past.

In this world awash in change, you hold the line.'"
#SecDef Mattis' final holiday message to the DOD: "To all you lads and lasses holding the line in 2018 on land, at sea, or in the air, thanks for keeping the faith. Merry Christmas and may God hold you safe." pic.twitter.com/YIdMaVgIWE

— Julio Rosas (@Julio_Rosas11) December 24, 2018
Mattis put service and duty to this country above all else, and while he might be leaving, he still cares very much for the good of our country.
Because of him, our Armed Forces have rebounded after eight years of frailty. The Obama era left our military weak and pathetic.
Thanks to Mattis, it's a fighting force once again … the envy of the world, as it should be.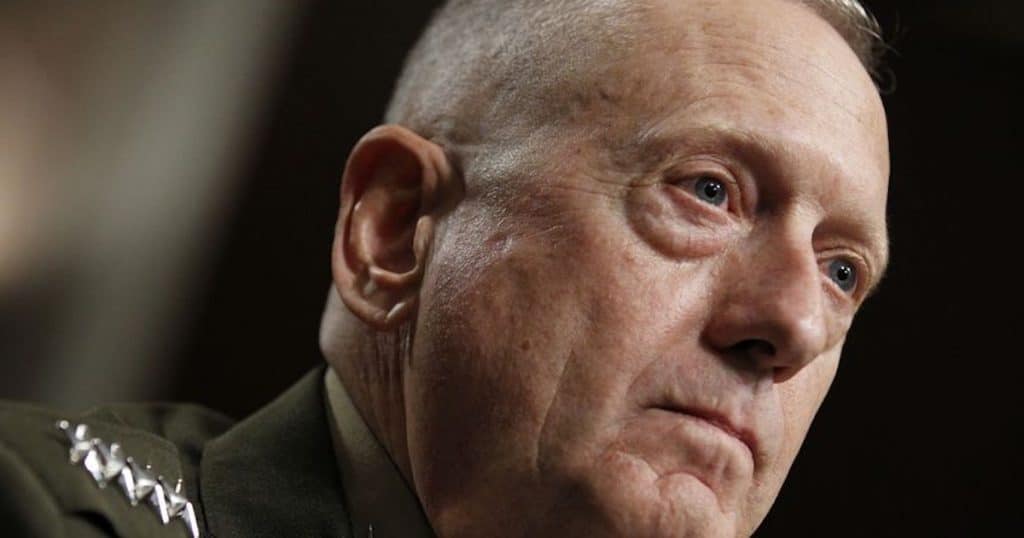 His last message to our servicemen was one of respect, dignity, and hope.
It is a reminder of the caliber of our military leaders—and why they serve.
While Mattis is leaving, his reputation and example will serve as a high standard for every Secretary of Defense from now on.
We can only hope that his replacement will be as determined, committed, and skilled as he was!
Source: Breitbart