Melania Unveils Her Christmas Theme – It's Only 2 Words, But It's PERFECT
Ever since Donald Trump started campaigning for President, he's been pushing one message:
Make America Great Again.
We all know and love that slogan. But behind it lies another motto, which perfectly encapsulates what America is all about.
And First Lady Melania Trump decided to focus on that new motto for her White House Christmas decorations.
The result?
One of the most poignant and beautiful holiday decorations Washington has ever seen!
Via IJR:
"U.S. first lady Melania Trump unveiled the 'American Treasures' Christmas theme at the White House this year…

…which is centered around 'patriotism' as it honors troops, former presidents, national symbols, and more."
.@FLOTUS unveils Christmas at the White House: "This year's theme, "American Treasures" honors the unique heritage of America. Designed by First Lady Melania Trump, the White House shines with the spirit of patriotism." pic.twitter.com/YTquFNqazf

— Saagar Enjeti (@esaagar) November 26, 2018
"American Treasures." Beautiful, isn't it?
The Trumps have always respected and honored America's history (as opposed to liberals who want to erase it), and Melania isn't afraid to show her patriotism.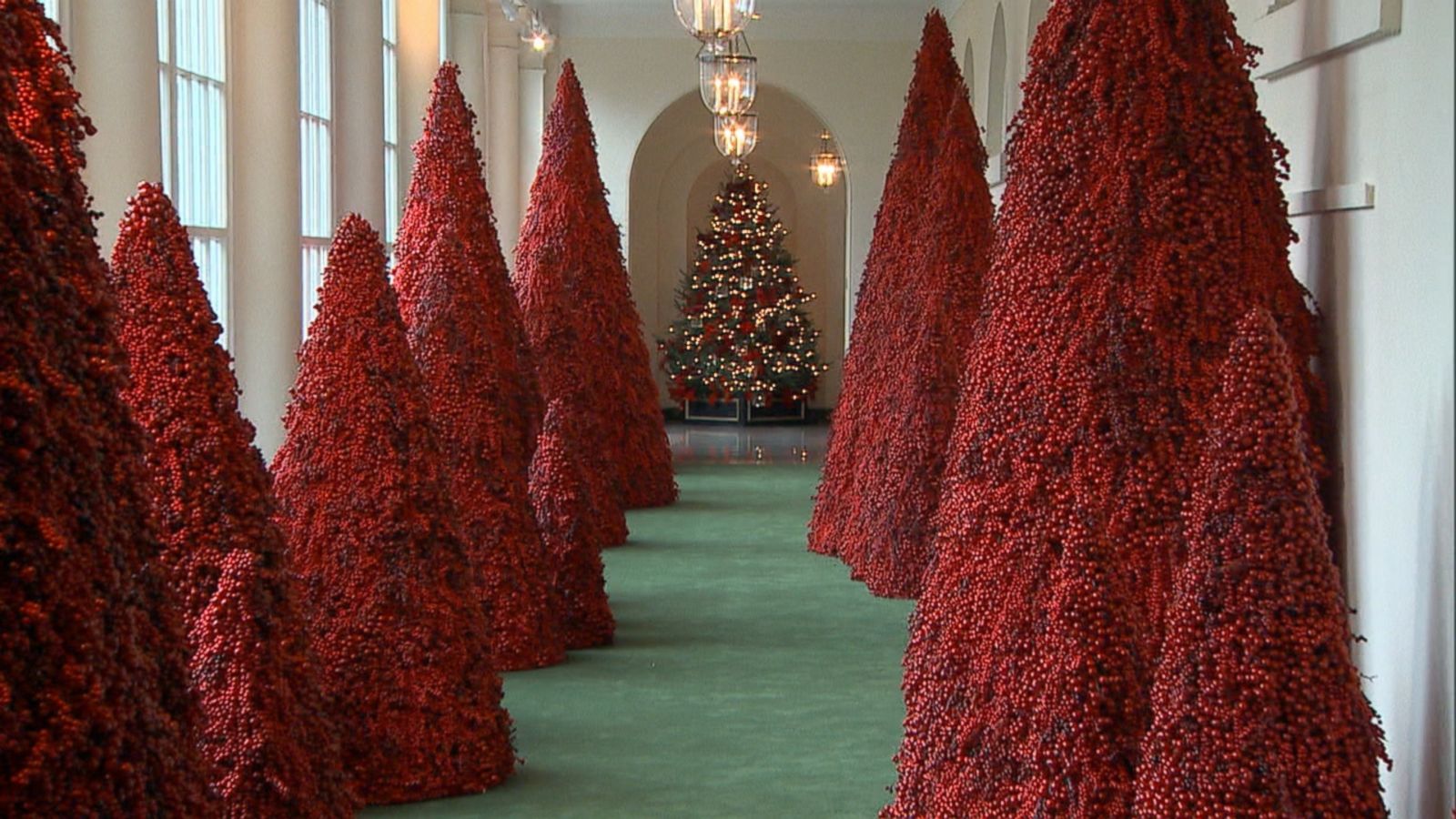 And if you'd like to know which rooms celebrate which valuable members of our society:
East Wing — Gold Star Family tree honors troops and their families for their sacrifices
The Library — four trees tucked away in each corner of the room that honors cherished authors
East Room — four custom mantelpieces that highlight American architecture and design with skylines of New York City, St. Louis, Chicago, and San Francisco
Green Room — fruits, vegetables, and grain are on the tree to represent the country's harvest
Red Room — decorations which celebrate children
Blue Room — official White House Christmas tree with blue velvet ribbon around it that is embroidered with each State and territory
State Dining Room — a room filled with celebration of national symbols with the bald eagle, rose, and oak tree; full display of the National Mall and the White House gingerbread house
Grand Foyer and Cross Hall — 14,000 ornaments on 29 trees, where "patriotism" center stage, representing "valor and bravery"
The First Lady also shared a video that formally announces her wonderful Christmas design:
The People's House @WhiteHouse is ready to celebrate Christmas and the holiday season! pic.twitter.com/oejKW3mC15

— Melania Trump (@FLOTUS) November 26, 2018
And as she said in a statement:
"Our theme honors the heart and spirit of the American people.

Thank you to the many volunteers and staff who worked hard to decorate the halls of the People's House in Christmas cheer.

On behalf of my family, we wish everyone a very Merry Christmas and a Happy New Year."
Lastly, another of Melania's great initiatives, Be Best (it helps children deal with the many obstacles they face), made an appearance among the sparkling decorations.
"American Treasures." "Be Best."
Two slogans that ALL of America should support and embrace!
And don't forget that this year's National Christmas Tree Lighting in front of the White House will be held on November 28.
Source: IJR