Melania And Donald Release Official Christmas Photo – Trumps Are Turning Heads
The media is silent on their official Christmas picture – but Trump supporters are spreading it around.
As usual, the left-wing media won't report on good news from the Trump family.
Despite the hard work Donald and the First Family put into saving our nation, the bitter and toxic liberal media dump on them.
Good moments are ignored for trumped-up scandals and lies.
This stunning photo should be plastered on every front page and website. But if the MSM won't do it, we will.
From Twitter:
Merry Christmas from President Donald J. Trump and First Lady Melania Trump. @POTUS & @FLOTUS are seen Saturday, December 15, in their official 2018 Christmas portrait, in the Cross Hall of the White House in Washington, D.C. (Official White House Photo by Andrea Hanks)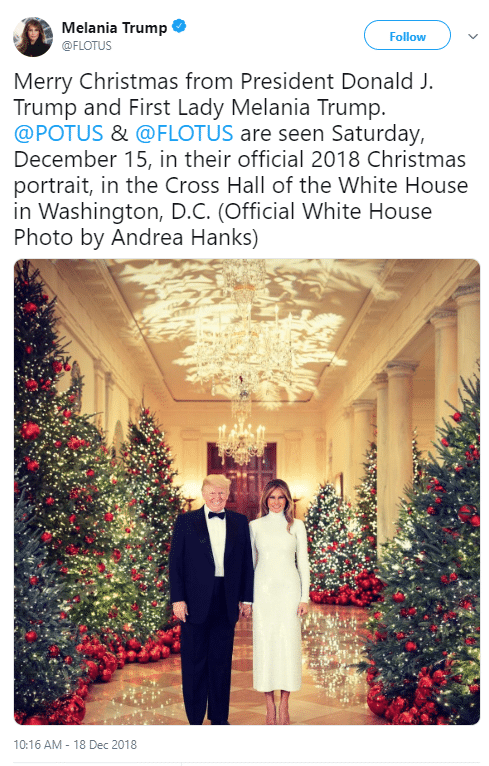 Over the last two years, President Trump and his administration have worked tirelessly for all Americans.
First Lady Melania Trump has used her impeccable skills to make the White House a gleaming example for the holidays.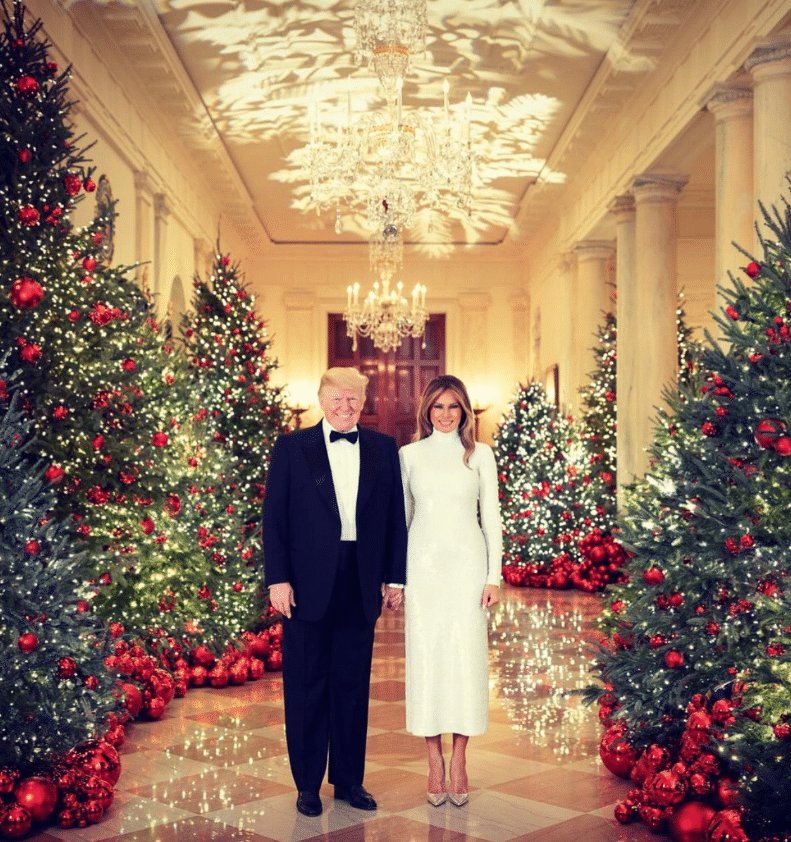 SHARE if you LOVE this Christmas picture of Donald and Melania Trump!
Meanwhile, the Democrats in D.C. and the media obstruct, scheme, and block progress. They will do anything to slander the President, joke on Melania's beautiful decorations, and help migrants over Americans.
Even if that means shutting down the government, they'll do it.
But that doesn't change the fact that we have a First Family putting Americans ahead of politics, globalism, and migrants.
They are wishing everyone a Merry Christmas. We should too.
SHARE to wish Donald and Melania a Merry Christmas!
Source: Twitter