Melania Makes Iconic Fashion Statement – And The Media Completely Ignores It
The media never showed the First Lady's best fashion statement of the year.
Before Melania Trump became our First Lady, she was universally praised for her beauty, poise and style.
But now the media either ignores her or mocks her, despite the fact that she is one of the most elegant women in the world.
And all because she's married to Donald Trump.
Despite the MSM's refusal to put her on the cover of any magazine, however, Melania is a star on social media, and uses her stunning outfits to send the occasional statement.
But everyone seemed to miss her biggest statement of 2018.
No, it wasn't her gorgeous Christmas cape, or even her beautiful white ensemble she wore in Paris … it was on display during her trip to Egypt.
From Breitbart:
When President Trump is attacked, he takes to social media to communicate to his supporters, hitting back at the press for their conspiratorial coverage of his administration.

Mrs. Trump, picture perfect in front of the pyramids, used that same tactic.

Not only was she creating imagery for the ages, she was beating the fashion establishment at their own game.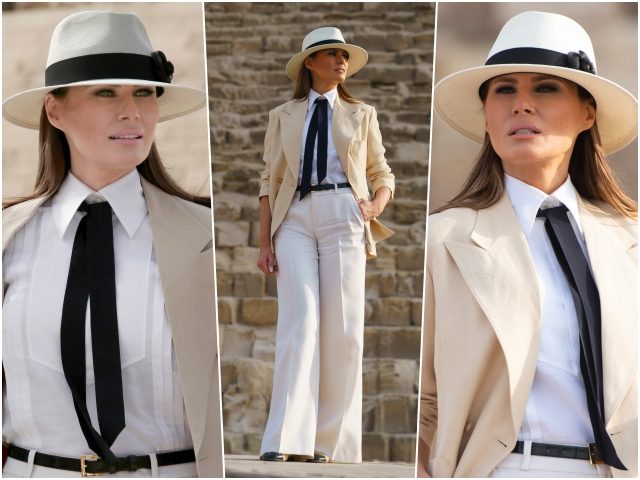 Our First Lady has no need for magazines or fashion runways to show off her iconic style.
The breathtaking photos of her standing in front of the pyramids went viral around the world on social media sites like Twitter.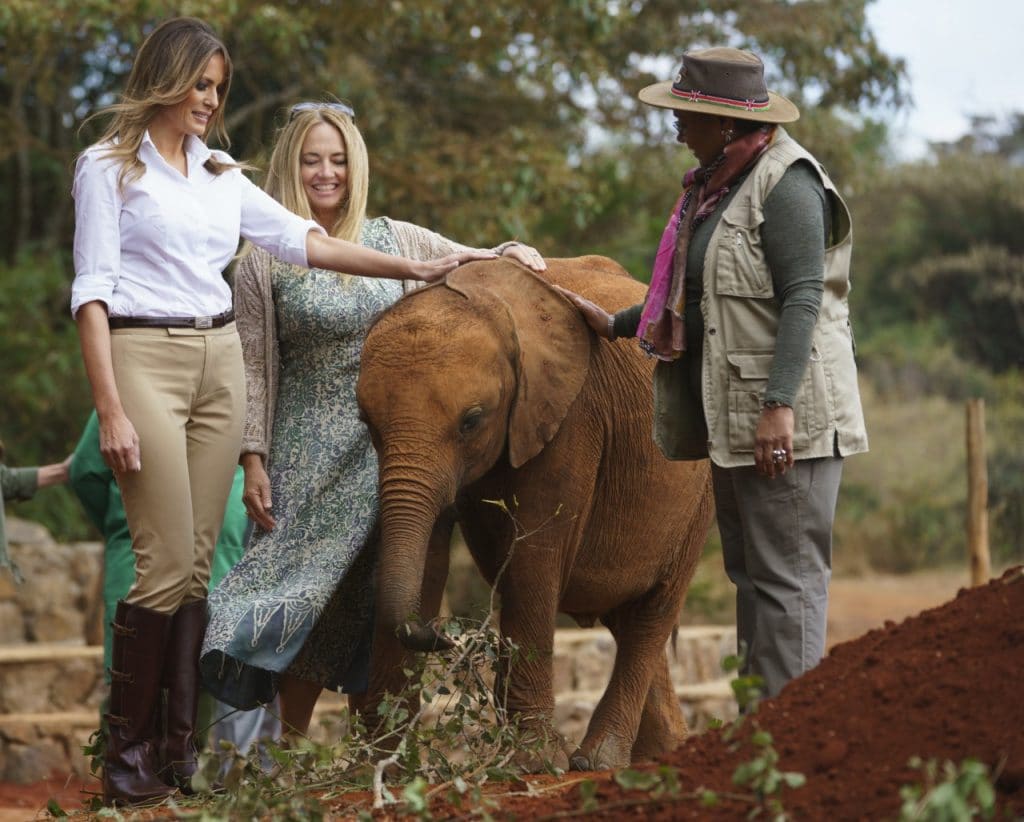 Mrs. Trump doesn't need the mainstream media … they need her!
After all, every time they decide to write about her, they receive an uptick in web traffic because she polls so well.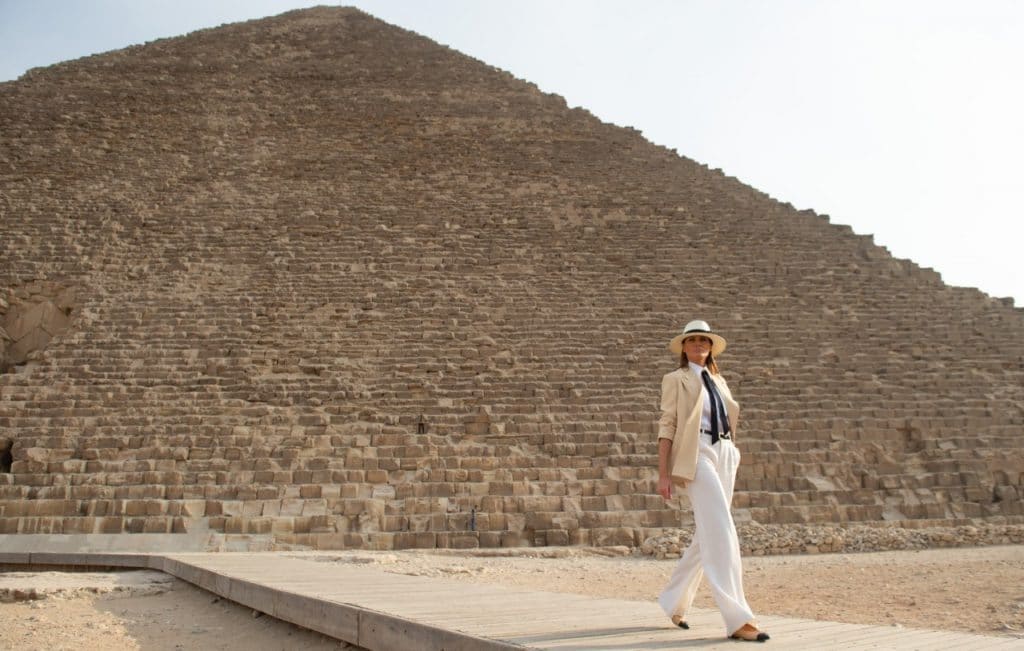 But the media never depicts our First Lady in a positive light.
SHARE if you hate the way the MSM attacks FLOTUS!
In fact, they're so petty and jealous that they actually mocked her gorgeous Egypt outfit by comparing her to a Nazi character in "Raiders of the Lost Ark!"
Meanwhile, fashion trainwreck Michelle Obama is fawned over by the liberal media, even when she wears hideous outfits like this yellow silk monstrosity:
If Melania Trump were a Democrat, she would be worshipped by the mainstream media.
But thankfully, their approval doesn't matter to the First Lady.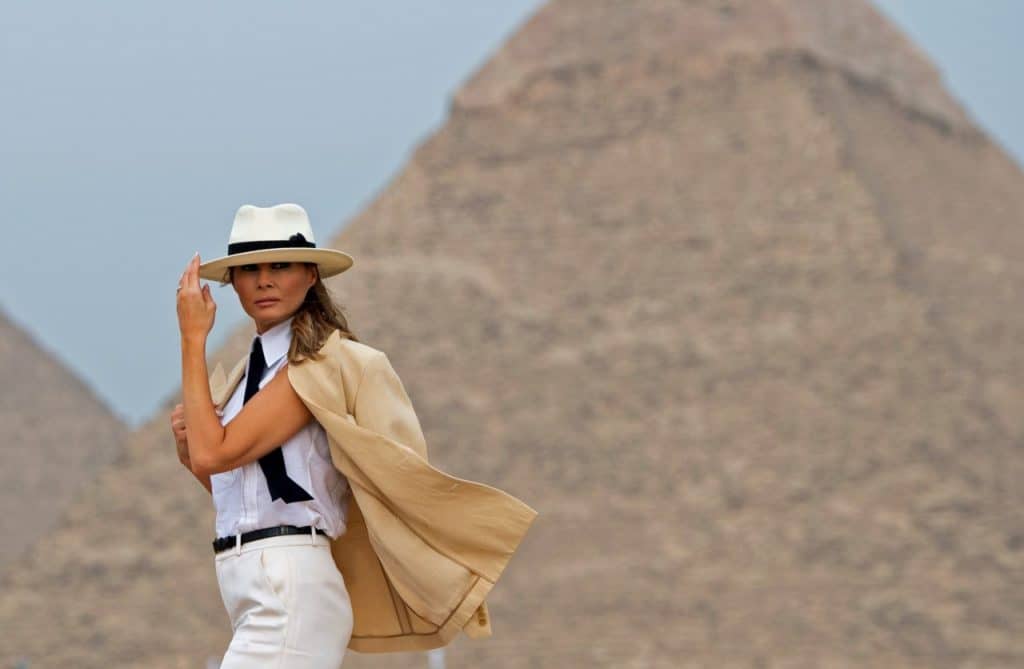 She knows who she is, and she is seen all over the world as a well-dressed, kind, and classy woman.
SHARE if you agree Melania Trump is the most beautiful, stylish First Lady in the history of America!
Source: Breitbart