The Migrant Caravan Leader Who Demanded $50K? His Chilling Secret Is OUT
After reading this, you'll know why America CANNOT have these migrants in the country.
You've probably already heard the outrageous demand they've made, right?
Like a terrorist mob, illegal migrants descended on the U.S. consulate in Tijuana, Mexico, and issued a letter and a list of demands.
The letter said America must let them in, or pay them each $50,000 to return home. The U.S. has 72 hours to respond.
Yeah. That tells you everything you need to know about these people, doesn't it?
If not, though, check this out; it concerns the leader of this illegal invading horde, Alfonso Guerrero Ulloa.
From Young Conservatives:
"Ulloa is a suspect in a 1987 bombing that wounded six American soldiers in Honduras.

While he denies being involved in the bombing, Ulloa admitted in a Facebook post that he was, in fact, a member of the Popular Revolutionary Forces-Lorenzo Zelaya.

The group was involved in a plane hijacking in 1982 which took hostages including eight Americans."
And according to the U.S. government, this horrid group is a "leftist guerrilla group … that has resorted to terrorist tactics in the past."
Furthermore, Ulloa once called American military members in Honduras "gringo trash" and ordered them to leave the country.
Wow.
So, this person clearly hates America and yet, he wants to come here? …how does that make any sense?
Well, it makes perfect sense when you realize what he – and basically every caravan member – is coming here FOR: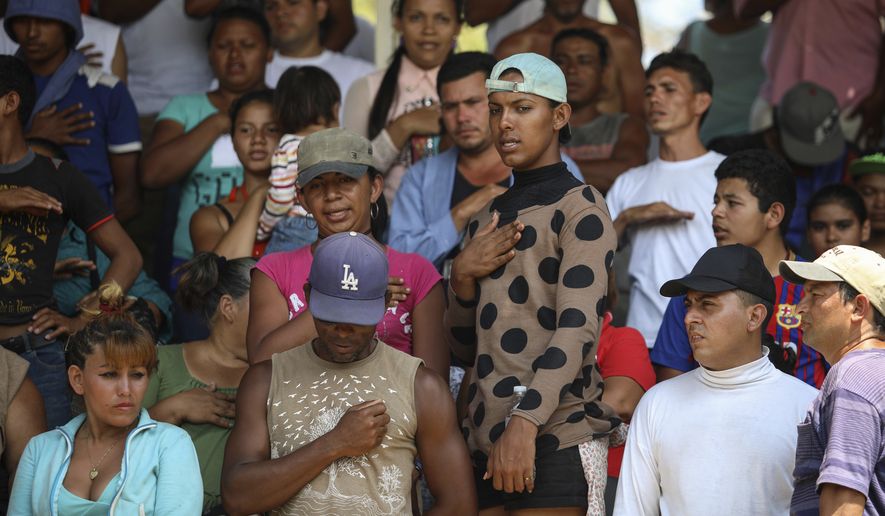 To take money and resources from the American people.
Obviously, that's the only explanation. This guy's shocking past and the $50K demand really clarifies the picture, doesn't it?
This is most definitely not the kind of people we need in this country.
Frankly, we've already got plenty just like Ulloa and his ilk and now we all need to band together and say:
No more!
Source: Young Conservatives