Look What The Migrant Caravan Left Behind In Mexico – It Shows What Kind Of People They Really Are
Let's make one thing clear:
When Americans say they're sick of illegal immigration, it does NOT mean they never want another foreign-born individual on U.S. soil.
That's just a blatant lie the liberal media spreads.
The truth is, common-sense patriots simply want migrants to follow our laws. If you wish to live here, you must arrive legally.
And secondly, we're against certain TYPES of people … leeches, criminals, and those who would generally make American lives miserable.
That's exactly the type of people in these illegal migrant caravans.
Want proof?
Residents in Mexico City got a good look at that proof this past week, as a Honduran migrant caravan moved through.
Via Epoch Times:
"In a recent video posted on Facebook, a Mexico resident recorded the immense trail of trash left by the caravan.
 

'The migrants are gone—they left us the trash,' said the user.

'And as we said before, such a waste of food when they say they don't even have enough to eat.'

'It's truly unfair that in a hospitable place, they leave all this garbage dump…'"
This says a lot about the kinds of people who are attempting to enter the U.S. illegally, doesn't it?
That's precisely the observation this Facebook user made, too.
"The user ends on a serious note asking his viewers:
'[I]s this really people in need? Well-mannered, quiet people? Clean people?

Or is there anything else behind this caravan?'"
Bottom line: we're not getting potential Nobel Prize winners if this caravan invades. We're not getting doctors and captains of industry.
No, we're getting the dregs, the lowest of the low.
And Democrats are screaming at us that it's OUR job to care for them, which is even more insane considering the shocking number of criminals in such caravans.
If you're trying to come here illegally, there's a good chance that: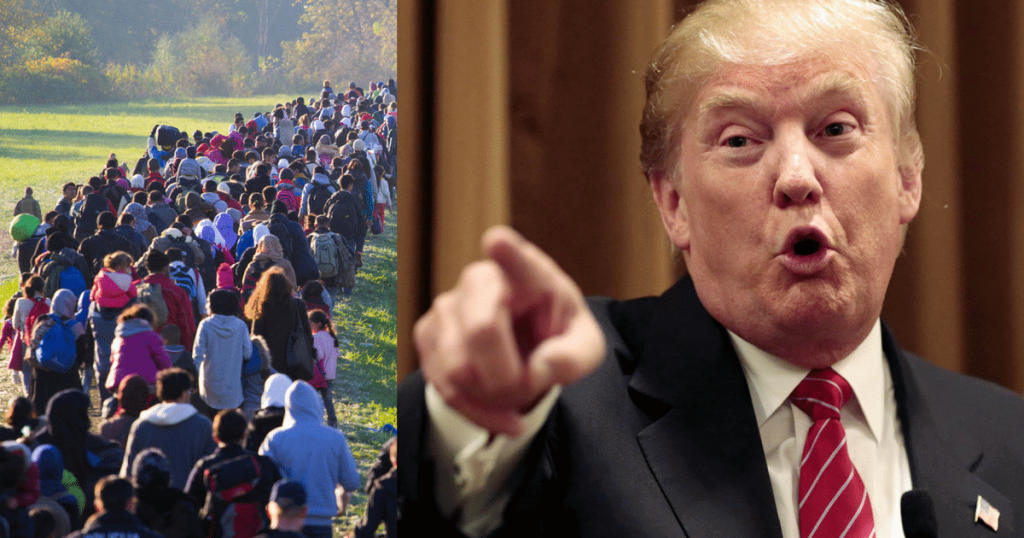 A. You have something to hide and wouldn't make it through the legal immigration process, and
B. You're a flat-out lowlife.
It's not the immigrants that's the problem; it's the TYPES of immigrants we're getting, and have been getting for decades.
It's putting a tremendous strain on our country and we just can't afford to give welfare to the entire planet.
The only good news is the message Secretary of State Mike Pompeo sent:
"To those who want to come here: Come here legally.

Legal immigration is the surest way to obtain the better life you are looking for here in the United States of America."
Simple. And correct. Right?
Source: The Epoch Times