After MSM Rag LIES About Melania, The Hammer of Karma Comes Crashing Down
First Lady Melania Trump has been a target since the day her husband won the Presidency.
For 8 years, the mainstream media followed Michelle Obama like obedient lap-dogs with their tongues hanging out.
But they've treated the current FLOTUS with nothing but mockery and hostility.
And in many cases, that behavior is fueled by outright deception and lies…
For example, The Daily Telegraph has just admitted it printed "false statements" about Melania.
And they're going to pay for their mistake, too!
Via Breitbart:
"The Daily Telegraph in Britain said it agreed to pay 'substantial damages' and apologized to Melania Trump for 'false statements' in an article about the first lady's life.
The story entitled 'The mystery of Melania' ran in last Saturday's Telegraph magazine.
The piece described the 'most private and enigmatic' of presidential wives after interviews with 'White House insiders, Slovenian school friends and photographers.'"
The problem is that the part focusing on Mrs. Trump was deeply flawed.
So flawed, in fact, that the paper actually had to provide an apology and a retraction:
"We apologise unreservedly to The First Lady and her family for any embarrassment caused by our publication of these allegations.

As a mark of our regret we have agreed to pay Mrs Trump substantial damages as well as her legal costs."
The article was an excerpt from Newsweek political correspondent Nina Burleigh's new book, "Golden Handcuffs: The Secret History of Trump's Women."
Yeah, you can bet it's filled with more lies.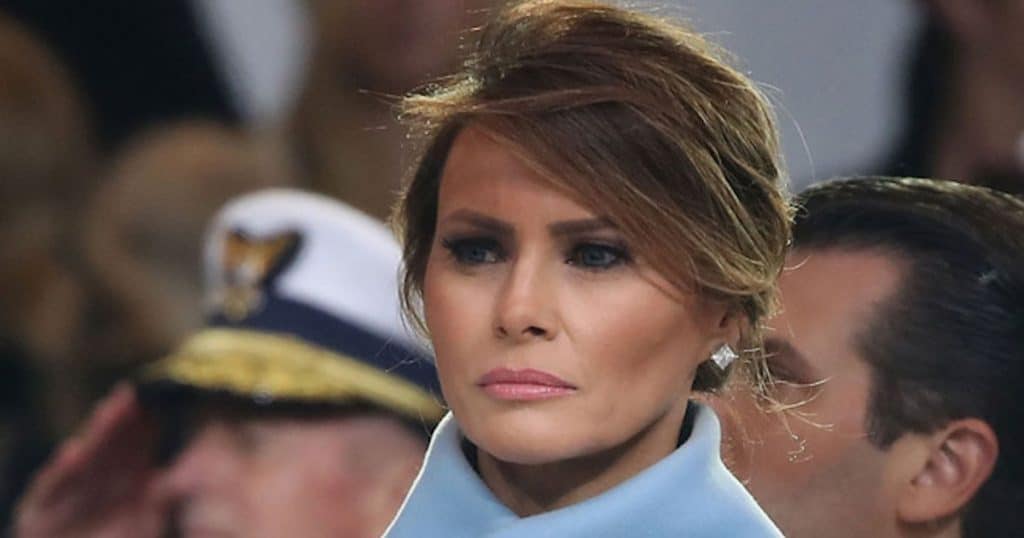 And Burleigh can get away with that in the book world, but not in the journalism world.
Though most mainstream media sources are far liberal-leaning, at least The Daily Telegraph had enough class to admit they blundered.
They even printed a point-by-point correction:
"Mrs Trump's father was not a fearsome presence and did not control the family.

Mrs Trump was not struggling in her modelling career before she met Mr Trump, and she did not advance in her career due to the assistance of Mr Trump.

We accept that Mrs Trump was a successful professional model in her own right before she met her husband and obtained her own modelling work without his assistance."
There were other major mistakes and errors in the article as well.
But this is indicative of the sort of treatment FLOTUS (and her husband) has suffered over the past few years.
The press will seemingly do anything to slander the First Family, and they almost never apologize for it.
But in this case, it was obviously so egregious that something had to be done.
The result is a BIG win for Melania and the truth! And we say, it's about time!
Source: Breitbart