After 300 Newspapers Target The President, Donald Unleashes The Perfect Nickname
The media tried to finish Trump off, so he dropped his best nickname yet on them.
We all agree that the mainstream media is terrible, right?
This largely liberal industry does nothing but push lies and propaganda for the leftist agenda.
They spin stories to suit their own goals. They protected Obama's scandal-ridden administration. And today, they do nothing but lie about the one man making America great again.
Recently, they conspired to produce articles to—surprise, surprise—slander Trump's stance on the First Amendment.
They really believed we agreed with them that the President is attacking free speech and free press. Except we don't; true Americans believe quite the opposite.
And in response to this attack from the press, guess how POTUS responded?
From Western Journal:
"On a day when more than 300 newspapers published editorials attacking President Donald Trump's constant friction with the nation's news media, Trump made it clear he wasn't backing down.
In a Twitter post published early Thursday, just as newspaper print editions were hitting the streets in the east, Trump denounced his worst critics in the media as tools of the Democrat Party.
'THE FAKE NEWS MEDIA IS THE OPPOSITION PARTY. It is very bad for our Great Country….BUT WE ARE WINNING!,' Trump wrote in the tweet.
THE FAKE NEWS MEDIA IS THE OPPOSITION PARTY. It is very bad for our Great Country….BUT WE ARE WINNING!

— Donald J. Trump (@realDonaldTrump) August 16, 2018
The Opposition Party?! If that's not perfect, I don't know what is. He's branded them forever. They are the exact opposite of non-partisan.
They're fully in the Democrats' pockets.
In recent weeks we've seen the establishment media celebrate as conservative and alternative news was attacked. Facebook and other Silicon Valley tyrants continue to block or censor websites.
And why?
To destroy freedom of speech, to prevent differing viewpoints from being shared.
But we're supposed to believe that it's Trump who's attacking the First Amendment? Give me a break!
Nobody with a brain believes that sources like CNN, the New York Times, or the Washington Post provide "fair and balanced news."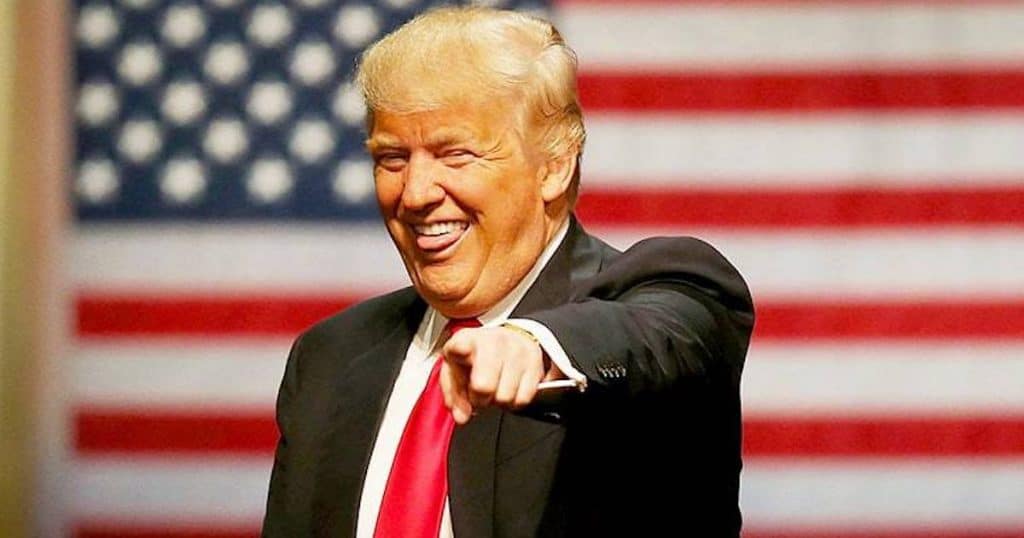 And as Trump calls them out for their ongoing lies, they respond the only way they know how: with a childish temper tantrum.
But they can't stop the real facts:
Trump is winning for the economy. He is beating ISIS. He's met with North Korea, and rolled back Iran's destructive influence. He has brought unemployment to records lows. And he has won wage increases for Americans.
And the media? It just continues to embarrass itself with fake news and blatant lies.
So yes, one side is winning and the other side is just crying because they're sore losers. Spread this around if you agree?
Source: Western Journal