Texas Veteran's Funeral Was Almost Empty – So Patriots Jump Into Action
Despite being routinely ignored by the mainstream media, our Armed Forces deserve our respect and support.
That's especially true of our veterans.
These men and women devoted their lives to our safety, and many of them suffered unspeakable horrors. All so we could be free.
Recently, one of those brave unsung heroes passed away.
But because his was "unaccompanied," it looked like nobody would attend his funeral. That's when the call went out to Americans on Facebook.
…and the results were spectacular.
From Fox News:
"Thousands of strangers responded to an urgent appeal to attend Monday's funeral for an Air Force veteran from Texas.

The Central Texas State Veterans Cemetery in Killeen appealed for supporters to attend the funeral of 'unaccompanied' veteran Joseph Walker in a Facebook post that went viral over the weekend…

The line to get into the cemetery was miles long and initial reports indicated some 5,000 to 6,000 vehicles were in the line, KWTX-TV reported."
Walker was 72 years old when he died of natural causes; he faithfully served the Air Force from 1964 to 1968.
According to the funeral home, his family arranged the service, but was never heard from again (and nobody knows why).
So sad, to not have anyone to pay respect to a fallen veteran!
But after that Facebook post went viral, thousands of patriots arrived: they would NOT let an American serviceman be forgotten.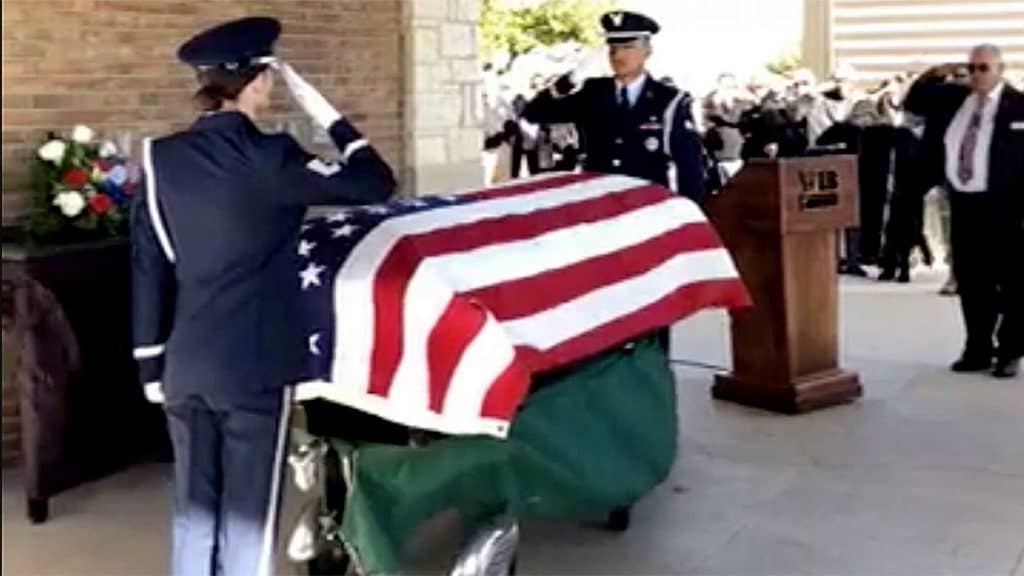 This tells us so much about the character of everyday Americans. We don't care about a person's race, age, or religion, do we?
No, we are not divided by what makes us different. We are united in what makes us the same.
All these strangers were willing to put aside whatever they had planned that day, just to say thank you to a man (a man they didn't know) who served his country.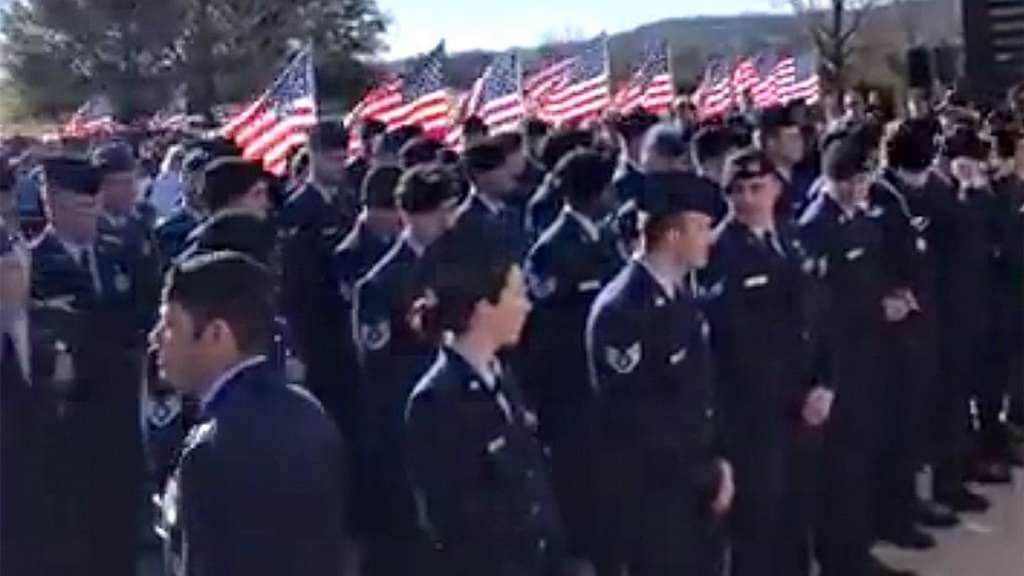 Don't believe the left when they call Americans narrow-minded, bigoted, selfish, or stupid. America is made up of decent, caring people.
And the truth is right here.
This is one one of the most heartwarming, patriotic gestures the country has made in recent years!
Source: Fox News