NYT Accuses Trump Of Lying To America, But New Evidence Leaves Them Silent
The New York Times says Trump lied about his major new trade deal, but they "missed" billions of details.
Recently, the New York Times "reported" that Donald Trump lied when in fact, he was telling the truth all along.
Trump's new trade pact with Mexico is a huge deal, one that has already caused our economy to explode.
Did you notice that both the NASDAQ and S&P 500 hit record highs this past week…?
Well, not only did the NYT question whether or not it's a "done deal," they also accused Trump of lying when he said it was one of the "largest trade deals ever made."
The paper also pointed out that Congress would need to approve it before it went into effect. And as far as the deal itself:
"Even if Mexico eventually agreed, and Congress approved the two-country deal, it would by definition be smaller than Nafta, a three-country deal. In 2017, trade between the United States and Mexico totaled $615.9 billion in goods and services.
That same year, trade between the United States and Canada was about $57 billion more, at $673.1 billion."
But as Breitbart explains:
"Trump is right. The New York Times is wrong."

"Even a deal between the U.S. and Mexico that leaves out Canada would be the largest trade deal ever.
When NAFTA was put in place, trade between the U.S. and Canada and Mexico combined amounted to less than $400 billion, less than trade between the U.S. and Mexico today.
Last year, the European Union and Japan concluded a trade agreement touted as "the world's largest free trade agreement." The total trade in goods between the EU and Japan, however, is just around $150 billion."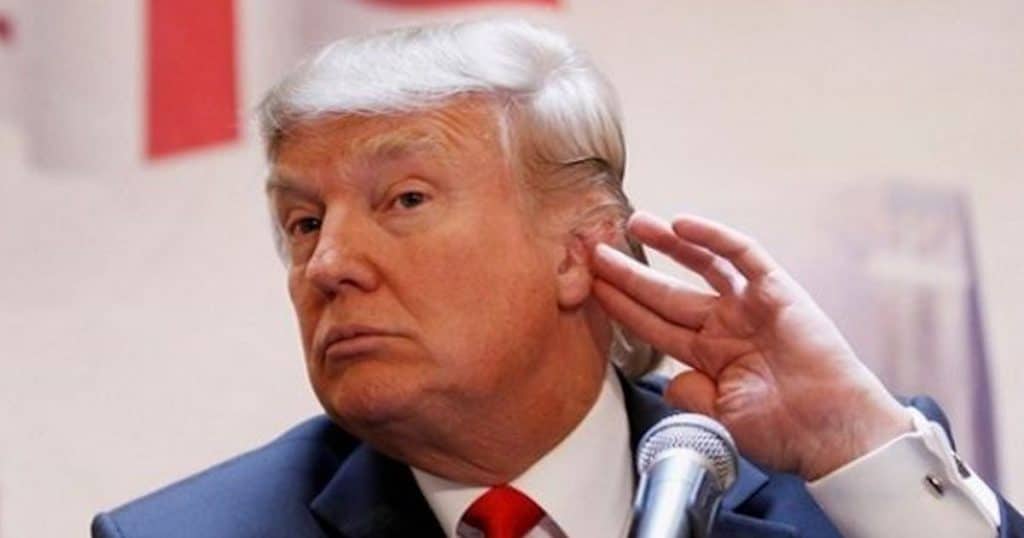 Furthermore, Trump said the new deal was "maybe the largest" and "one of the largest," both of which are absolutely true.
But the New York Times, like all liberal-run publications, has proven they have zero interest in facts.
What they have is an agenda, and they're going to push it, no matter what.
They're going to misquote the President, they're going to accuse him of things he never said or did, and they're going to lie to the American people.
This is what they do; we've seen countless examples of their biased, agenda-driven "reporting" throughout Trump's presidency.
The best response is to simply ignore such papers. Don't give them any attention or money; just let them go broke until they rediscover the word "journalism."
Do you stand with Trump against the "fake news" media? You should!
Source: Breitbart