Obama's Undocumented Statement Leaks—Democrats Wish Barack Had Never Said It
Liberals wish everyone would forget what Barack said about undocumenteds. It's making Donald look really good.
Here's what Democrats want you to believe:
The current president, Donald Trump, hates all immigrants. The previous president, Barack Obama, loved all immigrants.
That's the message the media has jammed down everyone's throats for years, but there's one problem:
It's completely false.
Donald Trump has never once said he hates immigrants; he has frequently praised this country's immigrants, in fact. Heck, he married a recent immigrant!
His only beef is with illegal immigration, which makes perfect sense to anyone with a brain.
And as for Barack Obama, well … conservative commentator Candace Owens has just unearthed a quote that leftists really wish everyone had forgotten.
It comes from Obama's political manifesto, "The Audacity of Hope," and it includes the following statement, word for word:
"…this huge influx of mostly low-skill workers provides some benefits to the economy as a whole…

…it also threatens to depress further the wages of blue-collar Americans & put strains on an already overburdened safety net."
Gee, that sounds a lot like what Trump has been saying, doesn't it?
But of course, Obama could say it. Trump can't because that's "racist."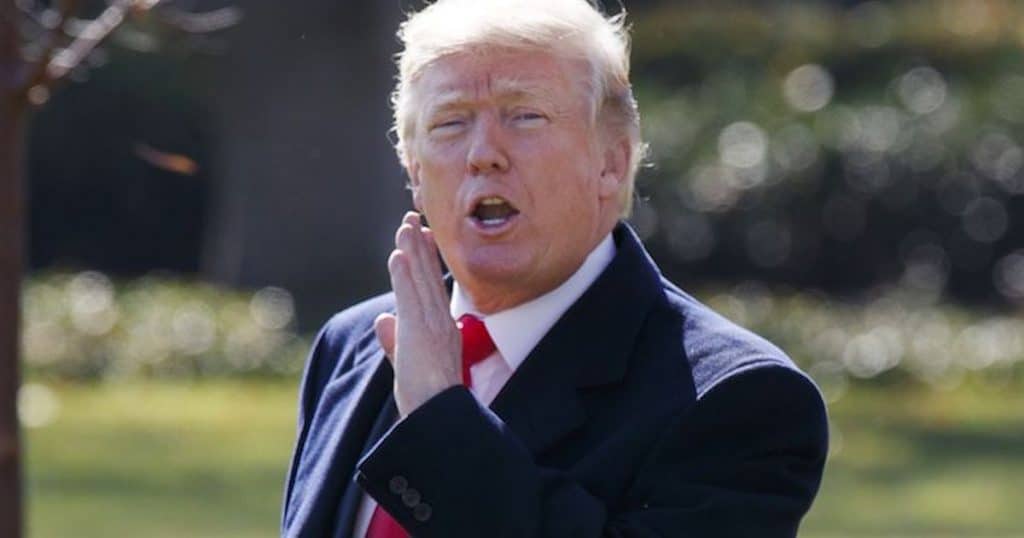 Owens went on to praise Trump's courage to continue the battle against illegal immigration during the Fox News segment, "Life, Liberty, and Levin."
"I think that what he did in this country was the most necessary thing by killing political correctness.

We were losing this country and everyone was too politically correct to tell us we were losing this country.

He stood up on a platform and he started telling the truth."
She added that when you consider what's happening in Europe with out-of-control migration and skyrocketing crime, America needs someone tough to deal with the same problem.
And Obama isn't the only Democrat to stand up against illegal immigration, either.
Senate Minority Leader Chuck Schumer did so in a 2009 speech he gave at Georgetown University Law School:
"People who enter the United States without our permission are illegal aliens and illegal aliens should not be treated the same as people who entered the U.S. legally."
Seems everyone can say it except Donald Trump.
But he's not going to stop saying it, nor is he going to stop fighting it, despite the false leftist message and brazen media agenda.
And that's exactly the sort of warrior we need in the White House, wouldn't you agree?