After Obama Slams Trump In Speech, The President Nails Barack With The Perfect Insult
Barack took more potshots at Trump in a recent speech—he didn't see Donald's response coming.
Well, Obama took another shot at Trump, breaking the tradition of being respectful to the sitting President.
This one accused our current leader of being "privileged" and wanting to "keep us divided."
He also went a step further and claimed that the country's economic upswing was because of him, and had nothing to do Donald Trump. This is a common Democrat cry, of course.
Here's what Obama told the students at the University of Illinois Urbana-Champaign on Friday:
"…the privileged want to keep us divided and keep us angry and keep us cynical, because it helps them maintain the status quo and keep their power and keep their privilege."
Standard socialistic bullcrap (and we're all starting to realize that Barack, like most Democrats today, is a closet Socialist).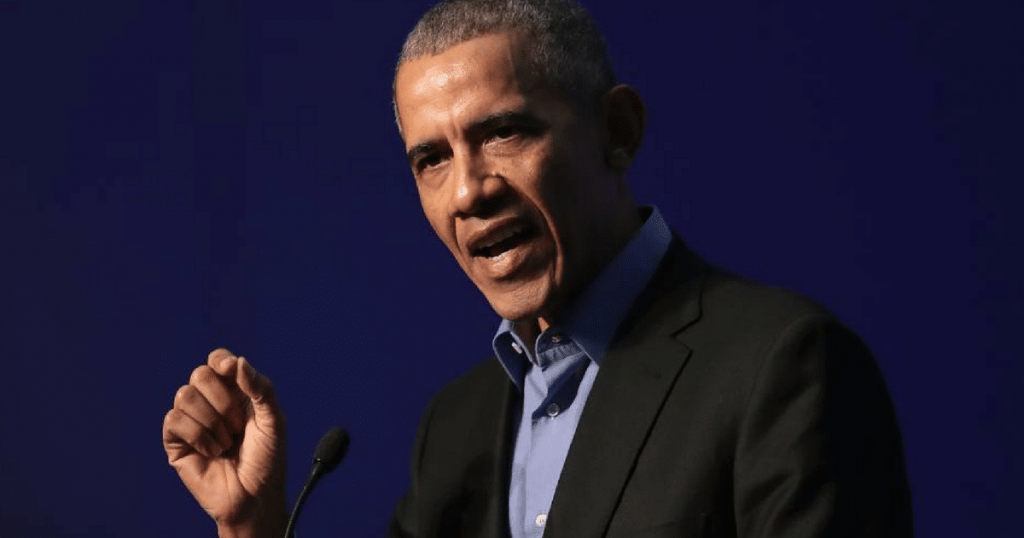 Then he said the Trump administration is a "symptom" of this privilege and division problem, another thing leftists accuse Donald of.
Well, did Donald have a reply to this?
Sort of. When he was asked if he'd seen Obama's speech, Trump replied:
"I'm sorry. I watched it but I fell asleep.

I found he's very good, very good for sleeping."
After this perfect little jibe, the President did address Obama taking credit for the economic surge:
"[He's] trying to take credit for this incredible thing that is happening to our country…

I have to say this to President Obama, it wasn't him."
Trump added that if the Democrats had managed to push their agenda two years ago – and had gotten Hillary into office – we'd be in a downward spiral.
Currently, the GDP (Gross Domestic Product) is 4.2 percent up; Trump says it'd be 4.2 percent down if the liberals had gotten their way.
Then there are the increasingly positive jobs report numbers; hourly wages are up and unemployment is way down, and the market continues to flourish.
Make no mistake, Democrats: this is all because of Trump, not Obama.
But Trump is also right about something else … watch Obama long enough, and you will fall asleep.
…because you'll realize he's been blowing hot air since the moment he burst onto the scene.