Obama's 1st Speech As Citizen ENRAGES Americans…Corrupt Donor Ties EXPOSED!
Just when you thought the world was safe from Obama, he strikes again!
It's a sad reality that the eight years Obama was ruining the United States would only be the beginning of the horror show.
Even though now he is no longer in power, it's clear that Barack is determined to use whatever star power he has left and milk it before he becomes yesterday's news.
Normally, former presidents retreat to lives as private citizens, content to only occasionally make an appearance at events or during important times. They might write a book or help found a viable charity.
But the precedent set by Bill Clinton and his wife has empowered future presidents to continue to fight for the limelight long after they've lost their relevancy. All in the name of the almighty dollar.
We already know that Barack and Michelle Obama will be given multiple millions for their books about their time in Washington. While we wait for their versions of history to be force onto the populace, we can take solace in the fact that Obama is wasting no time in seeking attention once again.
From Mad World News:
Obama will deliver his first public speech since leaving the White House at a dinner event sponsored by The Hunter Foundation. The cost for guests to attend the event on May 26 in Edinburgh, Scotland, is approximately £5,000 per table, or about $6,100. Coincidentally, The Hunter Foundation is funded by Scottish billionaire Tom Hunter, who was also a major contributor to the Clinton Foundation.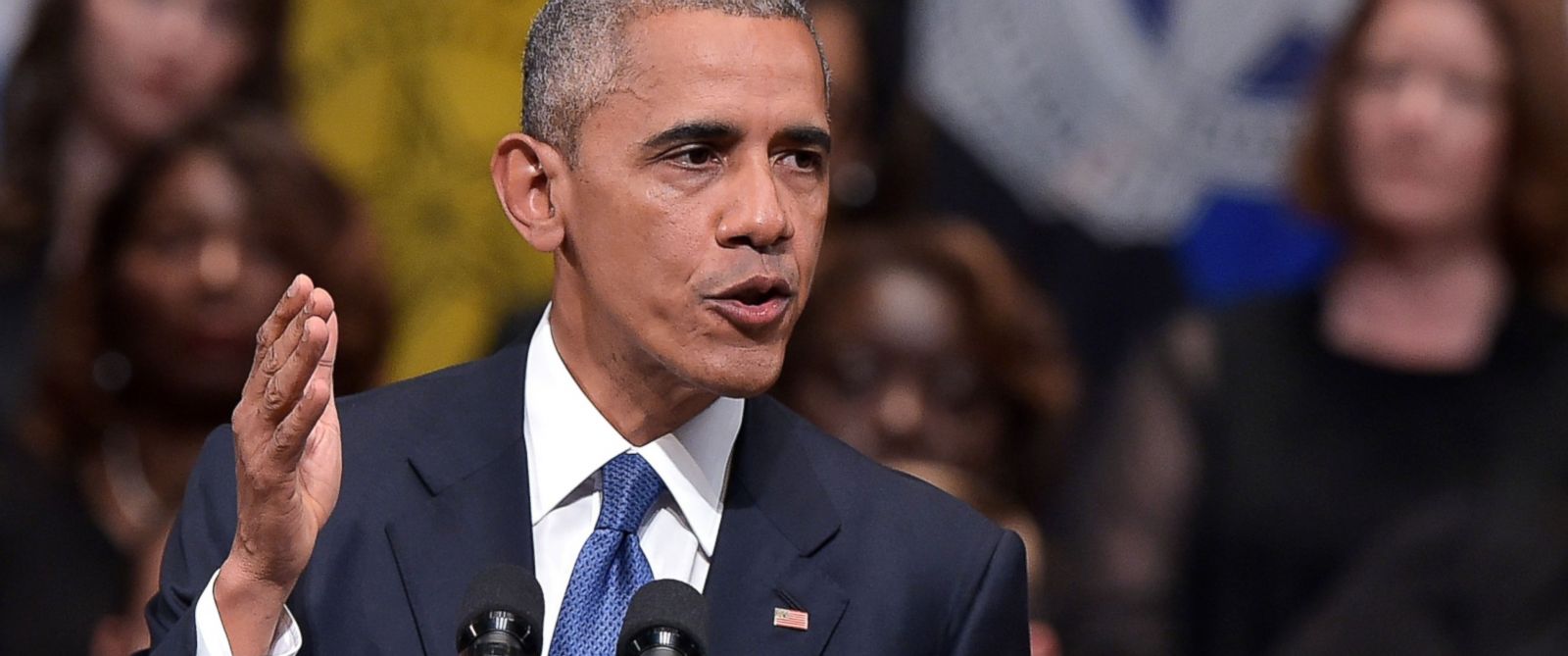 Hunter donated between $10 million to $25 million to the Clinton Foundation in the fourth quarter of 2016, according to its website. His foundation also made a $100 million commitment over a 10-year period to the Clinton Foundation over aid to African farmers with an initial focus on Malawi and Rwanda. The effort, established in 2006 was organized as the Clinton Hunter Development Initiative, a part of the larger Clinton Foundation. [Source: Daily Caller]
After working with the shady Clinton Foundation, Hunter could not be more excited to now partner with Obama. "We're always looking for really inspiring speakers to come along to Scotland, and really inspire and inform," he said. "To be able to get President Obama, we're really chuffed [very pleased]."
The considerable cash raised from this event will be split between Scottish children's charities and the newly-founded "Obama Foundation." What is the Obama Foundation? Aside from having a darkly similar name as the Clinton Foundation, we don't know.
According to the Obama's it will become a "working center for citizenship." Knowing them, that means it will continue to push social justice down American's throats for years to come.
While his power as president is gone, Obama will continue to remind people just how effective identity politics and driving a wedge between Americans can be. He will continue to spew his empty, liberal rhetoric, at home and abroad, to ensure we will never been fully free from his shadow.
Let's just hope most of the world will get wise to his schemes, before it's too late.
Source: Mad World News