Illegal Immigrants Are SCRAMBLING After Obama's Favorite Program Takes A Massive Hit
We're a step closer to ditching an entirely illegal program.
It's one of Barack Obama's favorites and it has resulted in countless undocumented citizens wandering all over our country.
The Deferred Action on Childhood Arrivals program (DACA) is not legal. Plain and simple.
And now, one federal judge has finally agreed to uphold the law: he says "there's no question in his mind that the program violated federal law."
In a case brought by Texas (and supported by other states), Judge Andrew Hanen won't block the controversial program … but Congress needs to say it's okay:
According to CNN:
"This court will not succumb to the temptation to set aside legal principles and to substitute its judgment in lieu of legislative action.
If the nation truly wants to have a DACA program, it is up to Congress to say so."
Hanen agreed with a legal argument made by Texas way back in 2012, that said Obama's freshly created DACA program violated the Administrative Procedure Act.
What does this mean? It means Obama used the federal government for his own agenda and completely ignored immigration law.
Now, Texas Attorney General Ken Paxton says he thinks DACA will eventually disappear:
"President Obama used DACA to rewrite federal law without congressional approval.
Our lawsuit is vital to restoring the rule of law to our nation's immigration system.
The debate over DACA as policy is a question for lawmakers, and any solution must come from Congress, as the Constitution requires."
Hanen set up an appeal in the U.S. Court of Appeals for the Fifth Circuit, and this should lead to the U.S. Supreme Court.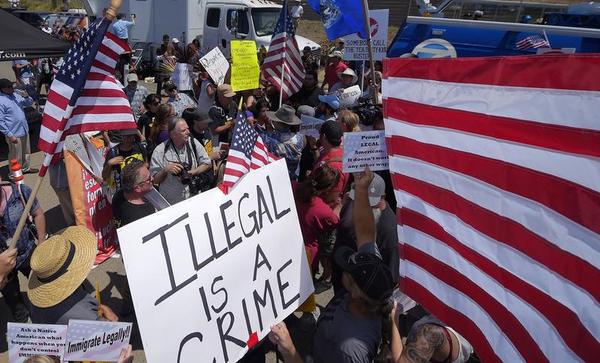 It's in the nation's highest court where DACA may meet its end … and true law-abiding Americans are all hoping for that day!
And the DOJ agrees that DACA needs to go, too. Said spokesman Devin O'Malley:
"As the Justice Department has consistently argued, DACA is an unlawful attempt to circumvent Congress, and we are pleased the court agreed today."
President Trump tried to ditch DACA but was blocked by a court ruling. Since then, Trump has tried to get Congress to act, but nothing has happened yet.
Maybe this will be exactly what Trump and the country needed!
If you think Obama's illegal DACA program should be dismantled, share this step forward with your fellow patriots!
Source: Western Journal