AOC's Dream Of Killing ICE Just Got Destroyed – Look Who Wrecked It!
As the shutdown drags on, the need for border security becomes clearer and clearer.
For example, there's news of yet another migrant caravan from Honduras heading for our southern border.
And yet, Democrats are continuing to bury their heads in the sand about the harsh reality of the situation.
No one has done this more than new Congresswoman Alexandria Ocasio-Cortez, who has actively called for the tearing down of ICE in the past, claiming they "systematically violate human rights."
Of course, she has no proof of that, but the Left isn't interested in facts or statistics.
But thankfully, one of her more powerful Democrat colleagues is putting this socialist in her place!
From Western Journal:
"Democratic Rep. Benny Thompson of Mississippi, who serves as chairman of the House Homeland Security Committee…

…said on Sunday that he would not allow any bills seeking to abolish ICE to be passed out of his committee.

This is yet another sign of the increasingly fractured Democratic Party, which is being torn asunder from inside because of a deepening rift…

…between a more moderate liberal wing that wishes to preserve the status quo versus a progressive left wing that wants to implement dramatic socialist reforms on the country."
HA! Blocked by a member of your own leftist group!
And American patriots are supporting this move by Thompson, as he's one of the few Democrats who understands just how important ICE is.
It's likely Thompson will still find ways to limit the power of ICE – as Democrats do – but at least he's shooting down the far-left ideas of Ocasio-Cortez.
Note: this isn't the first time Ocasio-Cortez has put herself at odds with the more moderate members of her Party.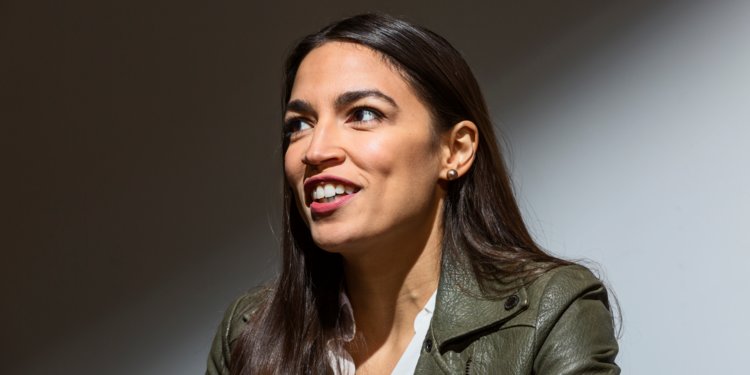 Remember, during her first week in Washington, she joined a sit-in for "climate change" in Speaker Pelosi's office.
Her stunt caused many Democrats in Congress to turn on her, and even left-winger Whoopi Goldberg told the freshman Congresswoman to, "sit still and learn the job" before she starts "pooping on" her Democrat superiors.
So, it'll be interesting to see how this rift in the Democrat Party plays out. Will the Left eat their own…?
Source: Western Journal