After Ocasio-Cortez Calls Trump A Racist, Donald Silences Her With A Brutal Question
Democrats only play two cards in the political world:
The race card, and the victim card.
And very often, those are one in the same … they really can only use one tactic, and that's accusations and name-calling.
Socialist Rep. Alexandra-Ocasio Cortez is certainly no different.
She recently called our President "racist" because, well, it's all anyone on the left knows how to do.
But the accusation holds no water and frankly, we've got much bigger issues to tackle.
So, when a reporter told Trump about Ocasio-Cortez's comment, Donald fired back with two simple words.
Via Breitbart:
"President Donald Trump dismissed a question about Rep. Alexandria Ocasio-Cortez on Monday.

'Who cares?'

…he responded to a reporter's query about the popular self-declared Democrat socialist from New York accusing the president of being a racist."
Perfect.
Nobody cares. Everyone knows Trump has done a great deal for minorities and women in his first two years; that's just a fact.
On top of which, he knows Ocasio-Cortez is just another flavor of the month, and her total lack of political acumen is painfully obvious.
Therefore, Trump doesn't really pay her much attention.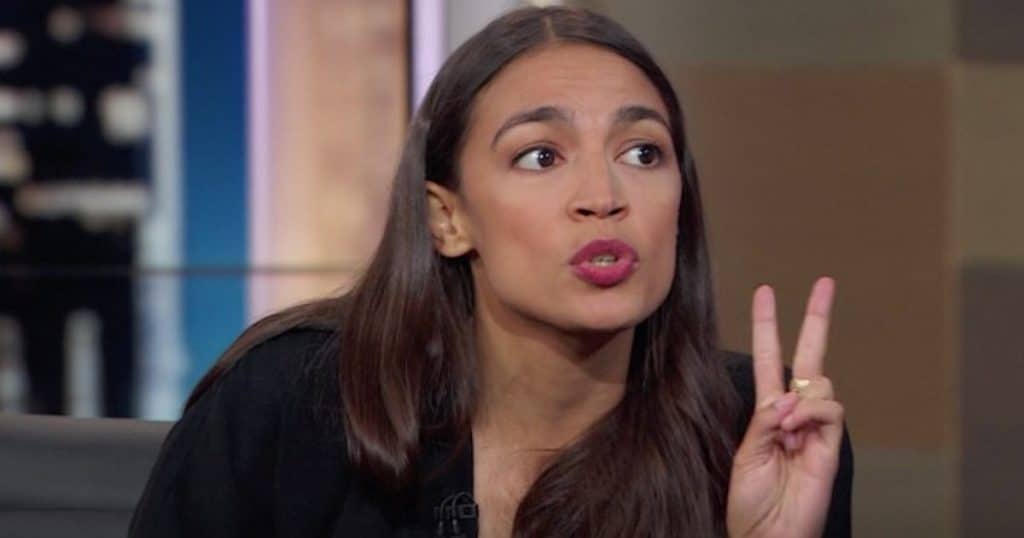 Nor should he. We've got a government shutdown to deal with, a massive border crisis, and several other pressing problems.
He has no time for the same old tired baseless accusations, so "who cares?" is the ideal reply.
Maybe Ocasio-Cortez should focus on herself … she might want to consider telling the truth every once in a while, too.
She has a big problem with lying on a routine basis, remember?
Source: Breitbart