Insider Reveal: 'Only One Politician Got Money From Russia, And It Wasn't Trump'
One insider has revealed the truth about Russian collusion, and the guilty party is a very big Democrat.
Donald Trump has been screaming his innocence from Day 1.
Leftists who were stunned by his presidential victory over Democratic candidate Hillary Clinton had to invent a scandal.
They had to diminish the victory; they had to find some way to tarnish Trump's image right out of the gate.
So, they came up with the Russia collusion story, despite the fact that it holds no water whatsoever.
And here's the best irony:
Not only has Trump never colluded with Russia, but one very big-name Democrat has … and she's the only one who ever directly took money from the former Soviet Union.
So says Judicial Watch president Tom Fitton, who is "privy to documents that most normal people would never see."
Via Western Journal:
"The only person who got money directly from Russia as far as I could tell running for office in 2016 was Hillary Clinton," Fitton said during an appearance on Fox News' 'Sunday Morning Futures.'
Her husband (Bill Clinton) made a speech in Russia for $500,000 to a firm that was a front for the Russians and (A now-Russian and Canadian run uranium mining company) Uranium One.
They reportedly received millions as part of an effort to get a good result on that Uranium One decision."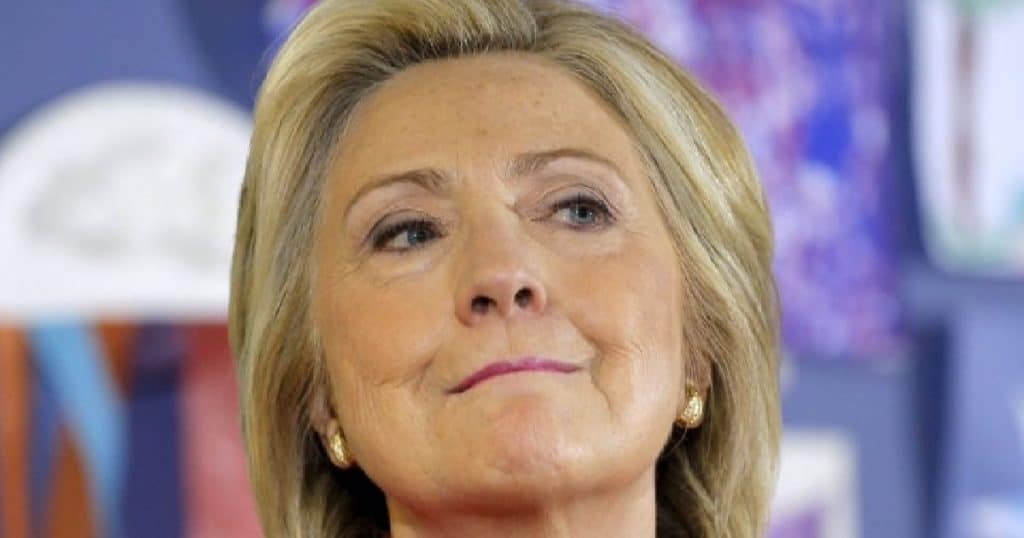 Fitton, author of the New York Times best-selling book, "Cleaning House: Exposing Our Government's Secrets and Lies," knows what he's talking about.
It's obvious now that there were shady dealings between Russia and the Crooked Clintons.
And maybe that's why Democrats invented the collusion story to hurt Trump … they knew Hillary was guilty of this very crime!
When Hillary lost, the liberals and far-left media decided to accuse Trump of doing what his opponent did. Pretty tricky, right?
Yes, well, the truth is coming out now and lo and behold, Hillary is the guilty party. As she so often is.
It looks like Democrats are going to have to find another lie to spread about Trump, but that shouldn't be a problem … they lie every single day.
Don't you think it's about time that these lying liberals shut their mouths?
Source: Western Journal