One State Just Passed A New Abortion Bill – You Won't Believe What Women Can Do NOW
What is the most twisted, dysfunctional, backwards state in the nation?
California, right?
Well, hold tight because one equally liberal state on the east coast is gaining fast in this sick competition…
New York legislature just passed a new nightmare abortion bill, and pro-life individuals are absolutely horrified.
They have every right to be, too.
This bill enables "late-term abortions," which means woman can terminate her pregnancy right up until the point of birth!
Via NY Post:
"New York's abortion law was updated and strengthened Tuesday night when Gov. Andrew Cuomo signed the Reproductive Health Act into law that had just passed the Senate and Assembly.

The law for the first time allows abortions after the 24-week mark to protect the mother's health or in cases where the fetus won't survive.

Previously, abortions after that point were permitted only to preserve a mother's life.

The legislation also removes abortion from the criminal code and clarifies that a range of medical professionals, not just licensed physicians, can perform the procedure."
You may notice the last part:
Yes, it means that not only doctors can perform abortions in New York now.
"Physician assistants" can now carry out this murderous procedure:
"Physician assistants will be permitted to also carry out surgical abortions and licensed midwives and nurse practitioners can do nonsurgical procedures using medications…

…if they are 'acting within his or her lawful scope of practice,' according to the legislation."
This expansion really is a nightmare.
Not only is it a tremendous loss for pro-lifers, it also proves what most rational people have been saying:
Pro-Choice people simply don't view the fetus as a human being.
Why, we're not sure; apparently to protect the selfish desires of the woman, perhaps?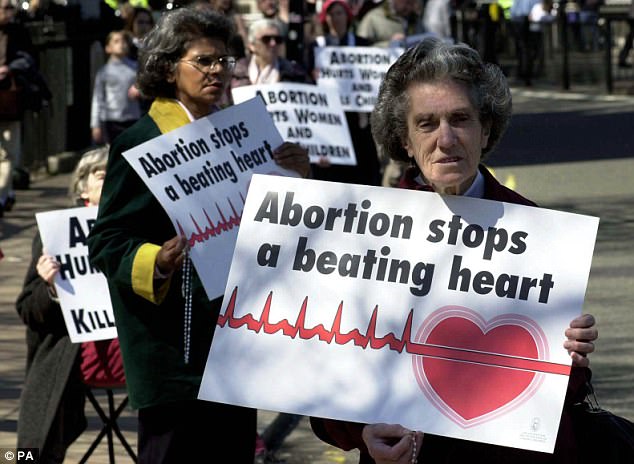 The worst part is that other states might expand the abortion law in a similar way, so be on the lookout!
If you see this start happening in your state, make sure to stand up and say, "NO!"
Fetuses can't protect themselves…
Compassionate adults, who were all once fetuses themselves, have a moral duty to protect the unborn children!
Source: NY Post