Patriot Power: Here's What One Bad-Ass School Superintendent Did To Protect Her Students
School shootings aren't going away, and one amazing woman took action.
After horrible tragedies occur in our schools, Democrats always quickly blame the gun, and call to ban all guns in America.
This type of hysteria about firearms does nothing to curb gun violence, though.
Guns are banned in Chicago, and yet people die from gunshot wounds there every day. Calling to ban guns also directly violates the Second Amendment.
Or are we going to keep ignoring the Constitution…?
Besides, focusing on the gun ignores the many other factors that lead to school shootings, such as mental illness, drugs, and fatherless homes.
The bottom line is that schools are no longer safe, and certain Republicans are willing to do whatever is necessary to protect innocent students.
One school superintendent has gone above and beyond to defend the children in her care, and hopefully other school districts will follow her lead.
From Breitbart:
"Hutsonville, Illinois, school superintendent Julie Kraemer became a cop so she could carry a gun at school and protect her students.
Timereports that Kraemer's district lacked 'the budget to hire a full-time school resource officer,' so she decided to become an officer in order to carry a gun with her on campus at no cost to the school.
She started the police academy in January and graduated on September 22.
She carried a gun on campus last week for the first time in two decades of working in education.
Kraemer said, 'If somebody comes in to try to hurt my kids, we have something other than a stapler to throw at them.

We're no longer a soft target. We have some options. I'm just going to be a superintendent that happens to also be a police officer.'"
Kraemer's dedication to protecting her students is nothing short of amazing.
Going through rigorous training at the police academy for nine months is worth it, because now she's a legal armed guardian of her students.
Democrats are largely against the idea of arming teachers and principals, expressing concerns that if one of them has a bad day they may turn a gun on a student.
So liberals trust educators enough to leave their children alone with them for 8 hours a day, but don't trust them enough to protect their kids…?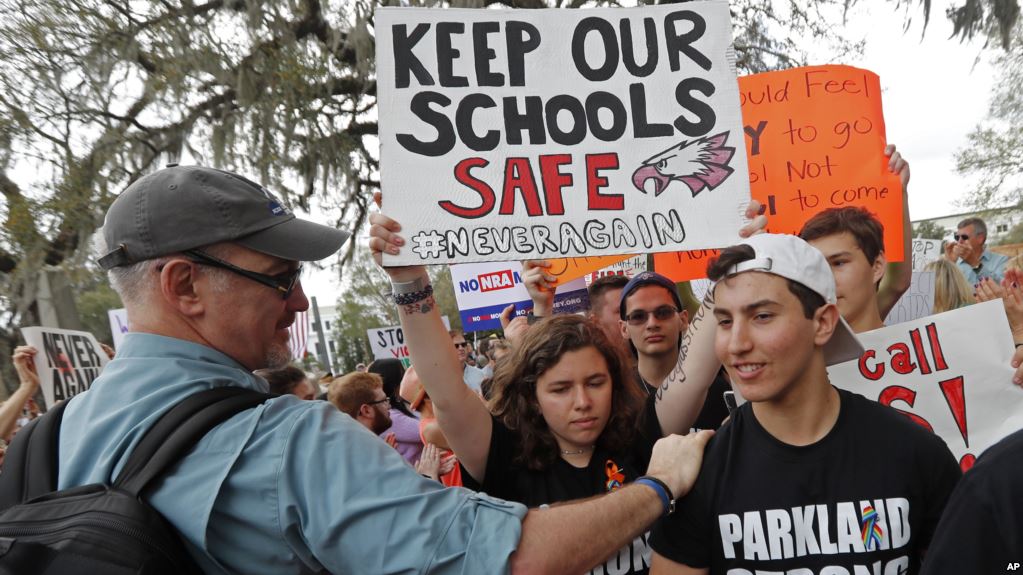 This logic is exactly why school safety should never be decided by the Left: they have no concept of reality.
Having armed teachers and other school employees is like having plainclothes police scattered throughout the school.
Arming teachers is also fiscally responsible, and saves school districts hundreds of thousands of dollars that normally go to school resource officers. It's a very smart thing to do.
And advertising that school staff are armed is also a deterrent to would-be shooters, because these mass murderers specifically seek out gun-free zones such as schools.
Kudos to this woman for refusing to be a victim! Share this article if you stand with Superintendent Kraemer!
Source: Breitbart