After Pelosi Tries To Cancel SOTU – Two Top Democrats Betray Her
Nancy thought she could cancel Trump's State of the Union, but two top Democrats are helping Donald now.
Every year, Congress invites the President of the United States to give the State of the Union Address.
This is a major event for our country and millions will be watching.
But thanks to the Democrats' government shutdown, they want to call the whole thing off.
Nancy Pelosi claims there are security concerns, even though she's ignoring that the Secret Service and DHS said they can handle the security needs.
Now two top Democrats are calling Nancy out on her tantrum.
From Breitbart:
Sen. Joe Manchin (D-WV) on Wednesday criticized House Speaker Nancy Pelosi's (D-CA) decision to disinvite President Donald Trump from delivering his State of the Union Address…

"I'm not sure what her intentions are. I have much respect for Speaker Pelosi, but I think this is a wrong approach to be taking right now."
But then came the real kicker. Joe Manchin may be a swing vote in the Senate, but now her right-hand man is turning on her.
Her own House Majority Leader. From Washington Examiner:
House Majority Leader Steny Hoyer's office walked back his stunning declaration Wednesday afternoon that the State of the Union would not proceed as planned.

"Mr. Hoyer had not read Speaker Pelosi's letter and mischaracterized it," Hoyer's deputy communications director, Mariel Saez, told the Washington Examiner.
SHARE to tell Nancy Pelosi she is being unfair and should reinvite President Trump to give the State of the Union!
Nancy Pelosi and the corrupt Democrats are responsible for the government shutdown.
As it drags on, more and more Americans get fed up. Even her own people are fed up with her childish antics.
Pelosi claims we shouldn't have the SOTU because of "security concerns." The real reason? She doesn't want to be embarrassed by Trump.
The State of the Union is a prime opportunity for Trump to once again show America how Democrats are crippling our country.
Of course, Nancy would like to cancel that.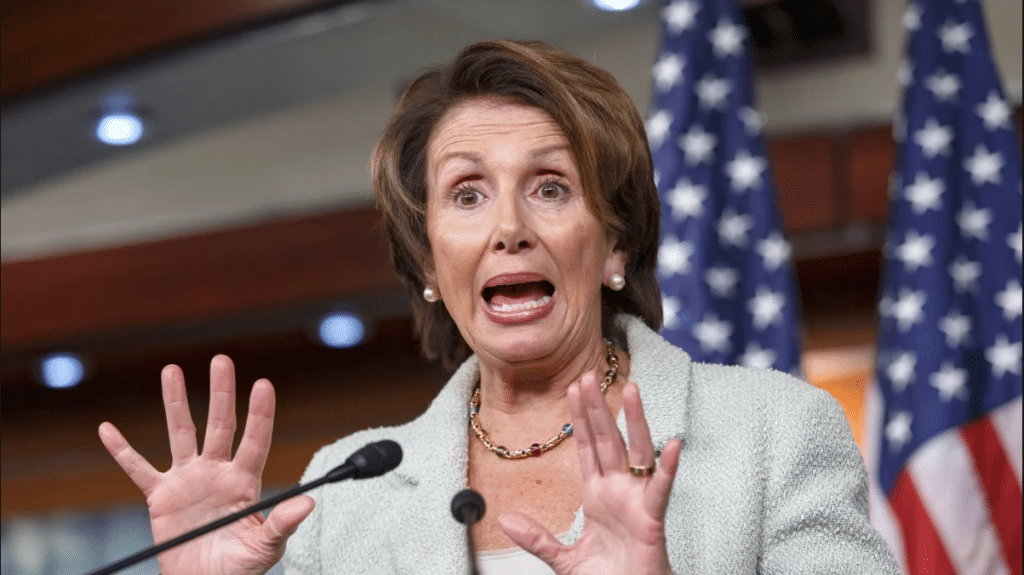 But even her own party members know that's a pathetic excuse. Trump has every right to address the nation and expose the Left's corruption.
Nancy has nowhere left to hide – Donald has backed her into a corner.
SHARE if you want to hear Trump's State of the Union this year!
Source: Breitbart, Washington Examiner