Nancy Pelosi Makes STUNNING Move To Protect Illegals – She Must Be Stopped!
For years, the Democratic Party has put "undocumented" aliens ahead of American citizens.
We saw this all the time during the Obama administration, didn't we?
His policies basically rolled out the red carpet for the millions of people who came here illegally.
But what did he really do for citizens? Next to nothing.
And today, Democrats are no different:
They oppose any policies that protect Americans from illegal immigration. They fight tooth and nail to protect criminal aliens who endanger citizens.
And now that Democrats have taken the House, Nancy Pelosi has announced her new plans … and nobody should be surprised.
From Breitbart:
"House Minority Leader Nancy Pelosi (D-CA) said on Sunday that Democrats will prioritize amnesty for 'patriotic' Dreamers…

…and 'take the first step' toward a broader comprehensive amnesty bill in the next Congress.
Pelosi and Rep. John Sarbanes (D-MD) co-wrote a Sunday Washington Post op-ed in which they outlined their party's priorities for the upcoming Congress…
…and they vowed to 'pass the Dream Act to protect the patriotic young undocumented immigrants who came here as children, and take the first step toward comprehensive immigration reform.'"
Pelosi has also praised the families of Dreamers for bringing them illegally into the United States and has said Dreamers "embody the best of our nation."
And why?
Because Democrats NEED illegal immigration. They seek to turn non-citizens into voters, so they pander to them with promises of free government benefits, healthcare, and housing.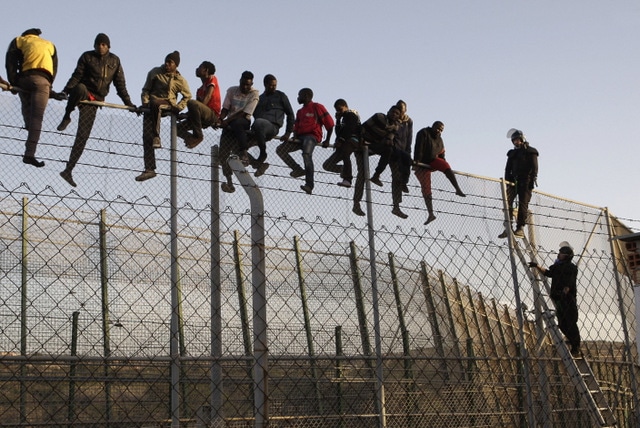 That's why they encourage illegal immigration and oppose the wall.
Pelosi all but admitted this with her Dreamer Act; she wants to give citizenship to millions of people who came here illegally.
That would give them full rights, including the ability to vote.
Pelosi doesn't care about the well-being of Americans, or of legal immigrants. Like most Democrats, she only wants to win elections.
And yet, damage caused by illegal immigration is staggering. It hurts the economy, our national security, and communities.
However, it's clear Democrats like Pelosi aren't interested in reality.
Source: Breitbart