Pelosi Wants An Insane 'Security Measure' Instead Of The Wall – Trump Can't Stop Laughing
Nancy Pelosi's severe case of Trump Derangement Syndrome is getting worse.
The Democrats are so desperate to oppose President Trump that they're pretending to be against perfectly logical things.
…things they used to be in favor of.
Case in point: the border wall. The Speaker of the House wanted a wall (and so did Senator Chuck Schumer) until Trump made it a campaign issue.
Now, Pelosi is claiming that there is no crisis at the border.
Furthermore, she believes that the "few" drugs and criminals who manage to slip into our country can easily be managed with lunatic idea:
Electronic dogs at the border.
Wow.
Pelosi claims these "electric dogs", which don't exist, can scan cars coming through our ports of entry.
But do these criminals sneak guns and drugs into America through ports of entry?
No, of course not. And Pelosi knows it.
ICE continues to work hard to protect America but a barrier at our southern border remains critical to American safety and security.
Meanwhile, Pelosi and Democratic Congressional leadership are using the American people as pawns in their political game: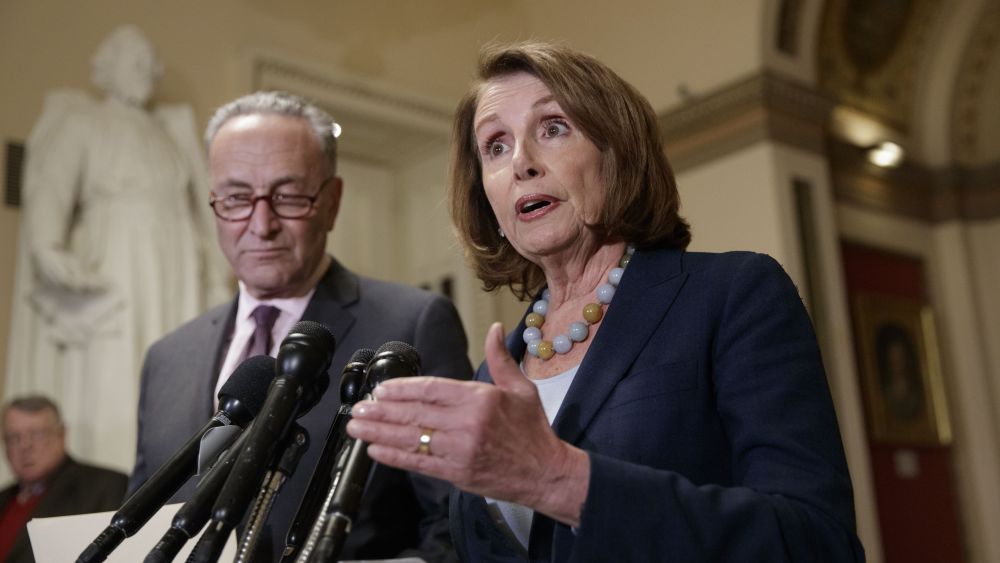 Currently, 800,000 government workers are not getting paid. Thousands of others who depend on the government for assistance are left in the cold.
It's insane: Democrats are holding the country hostage over an issue they supported before Trump showed up!
Yes, it's THEIR fault because they refuse to negotiate.
…and they come up with wacky, non-solutions like imaginary plastic "guards."
Source: MAGA Voter