After Pelosi Calls Border Wall 'Immoral,' James Woods Stuns Her With 1 Question
We should all  agree by now, right?
Democrats don't care about protecting American citizens. They seem to care FAR more about NON-citizens, don't they?
It's a fact that countless lives have been lost, thanks to unchecked migration at the border.
And yet, all Pelosi can do is scold Americans by saying a wall is "an immorality."
Forget for a moment that it's "an immorality" to ignore the safety of the American public.
Let's take another step, one conservative actor James Woods wasn't afraid to take…
From Daily Wire:
"Reacting to Speaker of the House Nancy Pelosi's anti-Trump and anti-wall speech last week…

…successful actor and outspoken conservative James Woods asked the Democrat one simple question:

'Why do you have a wall around your property, then?'"
Nancy Pelosi: "The fact is, a wall is an immorality. It's not who we are as a nation." https://t.co/l6dDLDRRf0 pic.twitter.com/tq3DDjG0Gp

— ABC News (@ABC) January 4, 2019
Well, then, why do you have one? https://t.co/3hTIvJWbMu

— James Woods (@RealJamesWoods) January 6, 2019
According to fact-checking sites, Pelosi owns a $5 million home in Napa Valley.
Now, even though that's a wealthy area with little crime, she still wanted to protect it with a wall.
Even liberal "fact checkers" Snopes admits the estate has a stone border wall.
But if walls are so immoral, as Pelosi said, why doesn't she tear down hers? Clearly, she wants security to protect her expensive estate, right?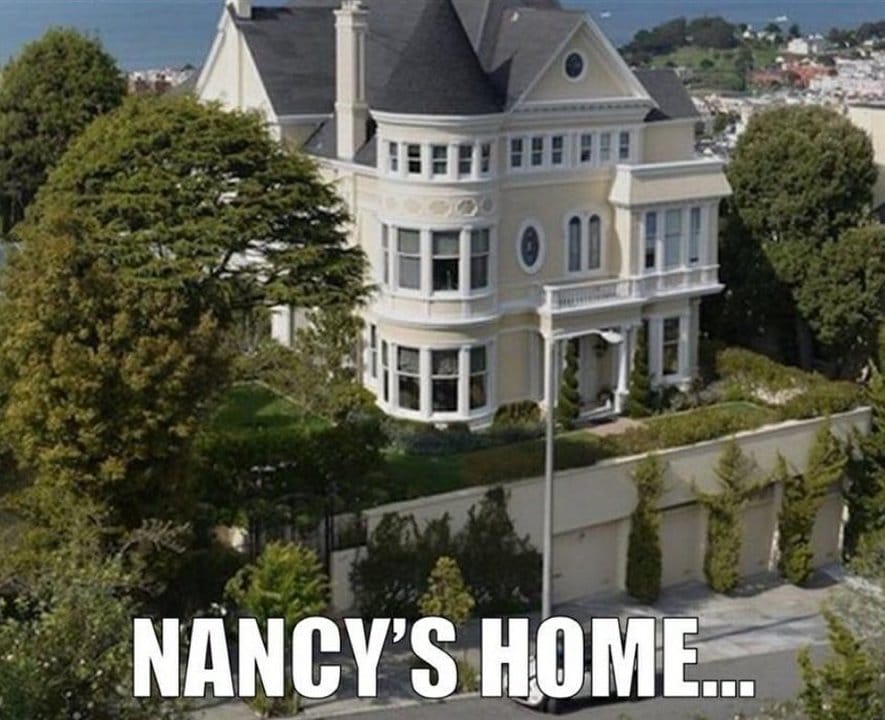 Doesn't the entire country deserve the same?
Shouldn't every American sleep well at night, knowing our Southern border has the same level of security as Pelosi's fancy Napa Valley home?
Well, Pelosi doesn't think so. She wants safety for herself (and illegals), but not for the rest of America.
We need to tell hypocrites like Pelosi we're NOT on her side, and make one thing plain:
The American people demand border security. We want a wall and we want it now!
Source: The Daily Wire