After Pelosi Calls The Wall 'Immoral,' Tucker Slaps Her With The PERFECT Nickname
In a recent episode of his hit news show, Tucker Carlson takes aim at Nancy Pelosi.
Like the rest of the Democrats, Pelosi is playing games with our national security.
She recently tried to the use the "immoral" card to oppose the border wall … as if it's any more "immoral" to refuse to protect a country's citizens.
But Tucker put her in her place with a brutal response, after slapping her with a great new nickname:
Saint Nancy.
From Daily Caller:
"Tucker Carlson slammed incoming Speaker of the House Nancy Pelosi for claiming that building a wall along the southern border would be 'immoral' on his show Friday night.

Carlson then added… 'When did morality begin to play a central role in the legislative process?'

'Pelosi is now an archbishop in the church of progress sanctimony.'"
This is how the left always operates: they try to use emotion to manipulate Americans.
But they never stop to consider the millions of Americans who suffer from a lack of a strong border.
Americans deal with violence, crime, and a poor job market, thanks to undocumented migrants.
Entire communities are rocked by MS-13 gang violence and drugs, but Pelosi doesn't consider the morality of that.
Tucker's new nickname "Saint Nancy" exposes the woman's hypocrisy … it's just so PERFECT, isn't it?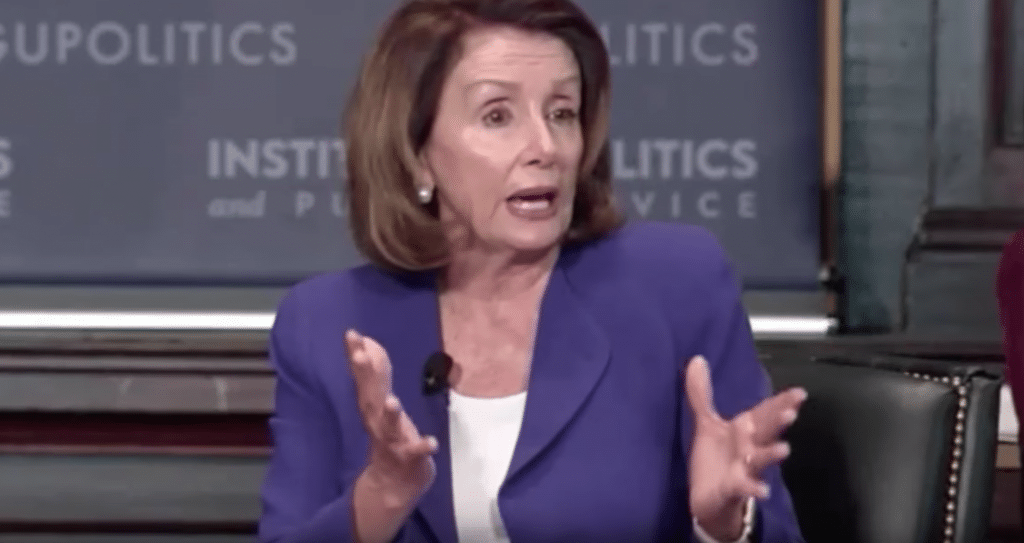 Pelosi has spent years pushing immoral legislation. She angles to give Planned Parenthood millions.
I guess killing unborn children is "moral"…? I'll let you work that one out.
And remember, this is the same woman that didn't want to give you a break last year. She opposed Trump's tax cuts that put billions back into Americans' wallets.
How was that "moral?"
Obviously, in Democrat world, "morality" only applies to those who AREN'T American citizens.
Source: The Daily Caller