New Poll Reveals The 'Most Admired Woman' In America – You Won't BELIEVE Who Won
America loves its Democrats.
Well, provided you believe the results of the latest Gallup poll (which clearly wasn't given to a lot of conservatives).
The poll was designed to determine the "Most Admired Woman in America" in 2018.
And you might think First Lady Melania Trump would easily top the list.
…but you'd be wrong.
In fact, she was only tied for third … tied with Hillary Clinton, of all people.
As for the winner, you probably won't be too shocked to find Michelle Obama in the #1 slot.
From Breitbart:
"Former First Lady Michelle Obama has beaten failed 2016 presidential candidate Hillary Clinton's 17-year reign as the 'most admired' woman in Gallup's annual poll.

Previously, Mrs. Obama finished second to Clinton three times in the poll.

Americans' admiration for Clinton crashed so hard this year that she did not even finish second place after Mrs. Obama…

…instead tying with First Lady Melania Trump, whom the establishment media has relentlessly attacked."
But perhaps the most stunning fact of all is that Oprah Winfrey was the runner-up.
That's right, Oprah. Not the First Lady of the United States, but a washed-up talk show host.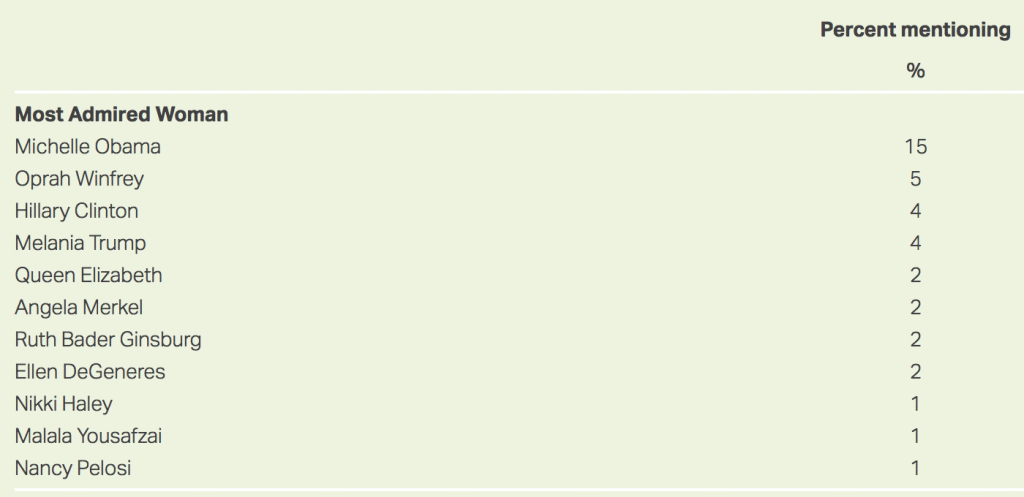 And did you know Hillary Clinton has been atop this particular list for a whopping 17 years?
Well, it probably helped that the media continues to paint the Obamas in rosy, savior-esque colors.
It also helps that Michelle Obama's book is out now, and it's being promoted up the yin-yang.
As for the men, yes, Barack Obama is #1 by a large amount, though President Donald Trump did land in the #2 spot. Former President George W. Bush was in third.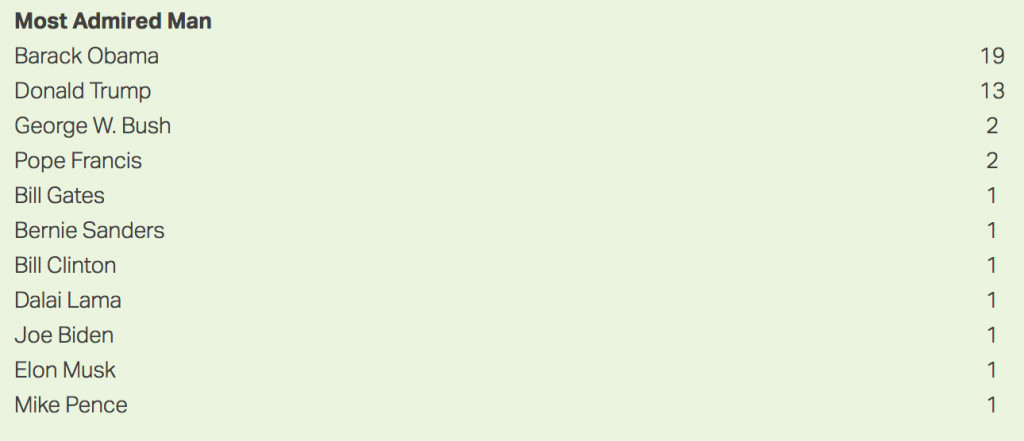 Do YOU agree with these results?
Were you polled? Did they check with you on this matter?
Seems like more and more conservatives are learning that they are being passed over by such polls…
And the result is a wildly inaccurate view of who the country truly "admires."
Source: Breitbart