EXPLOSIVE Poll Reveals The MOST Important Issue For Trump Voters – Do You Agree?
What's the most important voting issue for Republicans and conservatives?
You could probably guess.
Worthy candidates are illegal immigration, healthcare reform, border security, the economy, education, and the growing deficit.
Well, while we certainly want President Trump to pay attention to all these major issues, a few are of special and immediate concern.
And according to a recent poll, the top subjects "red" America are most concerned about are…
Immigration reform, the expanding deficit, and the border wall.
Via Breitbart:
"Immigration, reducing the deficit, and building a wall serve as the three top issues for Republican voters, according to a Morning Consult/Politico poll released on Wednesday.

Forty-eight percent of GOP voters said that immigration is a 'top priority' for Congress, 48 percent said reducing the deficit is a top issue…

…43 percent of Republican voters said building a wall was among the highest for Congress, and 43 percent of Republican voters ranked healthcare reform as a top priority."
Also making the list were entitlement reform (37 percent) and infrastructure spending (35 percent).
As for the tiresome, unsubstantiated story about Trump supposedly colluding with Russia, GOP voters really don't care anymore: 11 percent.
But it's clear that immigration seems to be a driving force, as both immigration reform and the border wall are in the top three.
Those are related issues, of course, and with a government shutdown looming concerning a new border wall, well…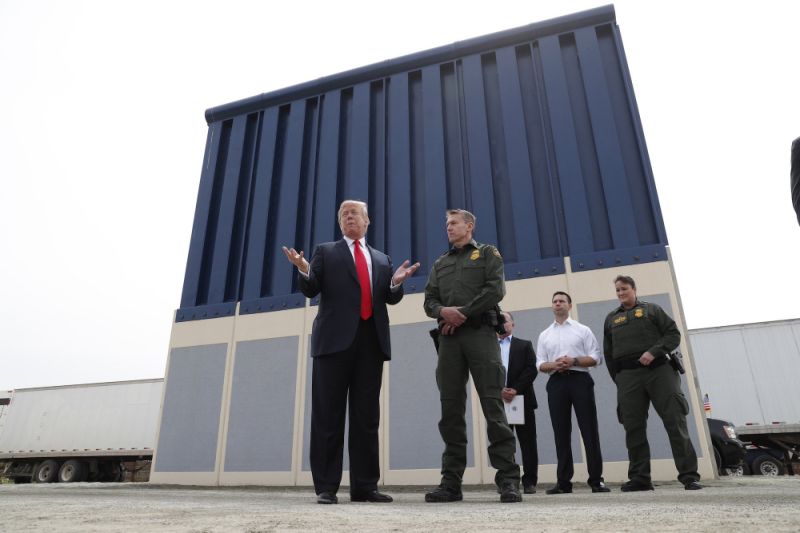 Republicans are definitely paying attention and weighing in.
Trump says they'll get the wall funded "one way or the other" but right now, even his most ardent supporters are starting to lose hope.
The President has suggested the military could pay for the wall, which is an option, but not a particularly probable one.
Then there's the new GoFundMe campaign for the wall, which has already raked in well over a million dollars from concerned citizens.
But do YOU think the wall will ever get built…?
Source: Breitbart