They literally can't stop themselves.
The more the mainstream media criticizes President Trump for calling them "fake news" and, more recently, "very fake news," the more desperate they sound — and the less credibility they actually have.
It seems obvious to those of us observing this crazy self-destructive "dance" from a distance, but obviously our "moral and intellectual superiors" in the press don't see it this way. They really seem genuinely confused by the situation.
Of course, they were confused by Donald Trump's entire campaign, and now Trump's every move, no matter how normal and praiseworthy, is considered "bizarre" by these media gatekeepers. So it would be too much to expect that journalists would suddenly develop wisdom and insight now.
One thing is certain: This next poll is another facet of reality that reporters will shrug off as impossible, and unworthy of serious consideration. That's too bad because if they read it, they might learn something, albeit something unflattering:
Swing-voting independents are twice as likely to trust President Donald Trump's administration than to trust the media, according to a new poll by Fox News.
The lopsided 52 percent to 26 percent trust in Trump is hidden in the crosstabs of the poll, which was released Feb. 17. Overall, by a narrow margin of 45 percent to 42 percent, Americans think Trump is more likely to tell the truth than are reporters.
But that topline result is skewed by sharply skewed partisan opinions. Only 8 percent of Democratic voters trust Trump more than reporters, and only 9 percent of Republican voters trust the media reporters more than Trump.
Breitbart's Neil Munro says that these results represent a massive shift in opinion from similar surveys conducted in the past. In other words, "journalists have lost one-third of their trust level, or 19 points" since 1997.
Interestingly, this stretch of time coincides with the rise of blogging and social media, as well as the widespread adoption of cell phones with simple recording technology. For the first time in history, ordinary people had the ability to cheaply and quickly "report" the news, fact check and comment on it.
They began to realize that much of what they had been told by professional reporters hadn't been entirely factual. No wonder trust in the media has eroded.
Perhaps the only puzzle is why it only dropped less than 20 points in 20 years…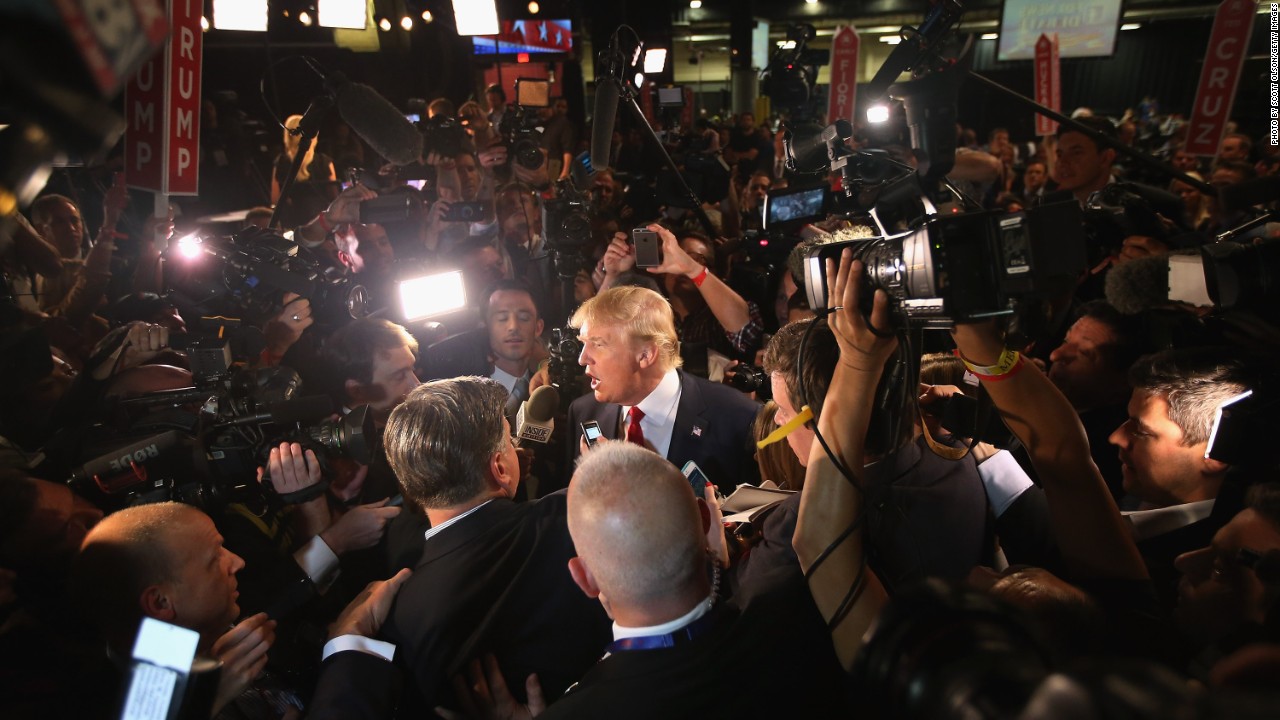 Other results? Most believe the media is harder on Trump than it was on Obama. (Not a shock!)
That said, most also want the media to "push Trump hard," and carry out its traditional role of keeping politicians honest as best they can.
But it is obvious that they are pushing too hard at this point, and the American people, with their inherent sense of fairness, don't approve.
Source: Breitbart
[playbuzz-item url="//www.playbuzz.com/patriotjournal10/will-you-trust-the-mainstream-media-to-change"]
[fbcomments width="100%" count="off" num="3"]