Texas Rancher Is Fed Up With Democrats – Makes Heartbreaking Donation For Trump's Wall
Most patriots desperately want a border wall.
And you might be surprised at just how far some are willing to go to get it…
Our country's national security and overall well-being is at stake, and nobody knows this better than Ruperto Escobar.
Escobar's land near the U.S. southern border has been in his family for over 250 years.
He owns a 600-acre ranch about 55 miles northwest of McAllen, Texas, and that land means the world to him.
But lately, he's been seeing things on his land he just can't stand.
Via Fox 26 News:
"Escobar said he has seen it used to smuggle everything from people to drugs to fryers.

'I'll be 75 next month, I've seen so many things, both ways,' Escobar told FOX 26 News."
Escobar is tired of the smuggling; tired of seeing illegals crossing his land and invading his country.
He knows one thing:
We need a border wall.
And that is precisely Escobar's message for President Trump:
"I would tell him, 'Mr. President, you're right on the money. Get this done."
And furthermore, Escobar is willing make a supremely patriotic sacrifice:
Though the wall would cut directly through his family's land, he's still willing to let it happen. For the sake of national security.
"If this is going to be for the benefit of my country and for the benefit of so many families throughout this great country of ours that are suffering because of illegal drugs…

…a little piece of land 150 feet wide is not going to hurt anybody."
This is exactly the attitude Americans need to have!
We MUST acknowledge that we're facing an immigration crisis, and we MUST be willing to do something about it.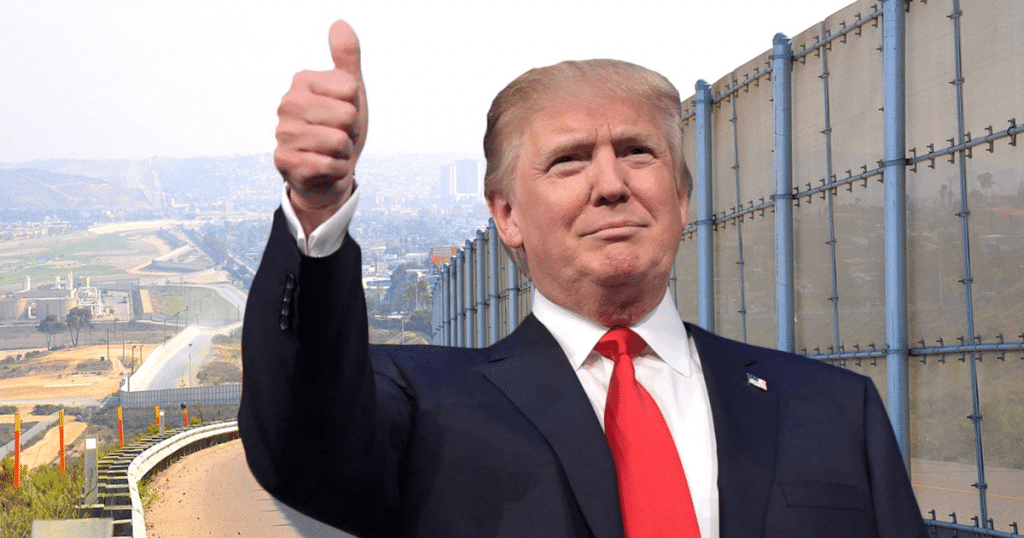 Escobar has experienced the terrors of illegal invasion first-hand, too:
"Once, Escobar said, his land was taken by criminals.

'There [were] two men that were heavily armed and they told my workers:

'You men need to leave. Go back to where you came from. We are confiscating this place tonight. We need it,' recalled Escobar.

To survive, he let them go."
Escobar was afraid that if he called the police, he'd become a target in the future.
And until the recent increase in border patrol agents, the rancher said he'd see migrants or smugglers trespassing on his land every day.
Even with the extra help, though, Escobar knows it's not enough.
No, we need the WALL!
Source: FOX 26 Houston