Reporter Grills Border Agent On The 'Immigrant Crisis' – He Silences Her With 1 Word
America has been suffering for years, thanks to our open border.
But in recent months, we've all seen things get much, much worse.
The migrant caravans have created a humanitarian crisis across the country, and President Trump has acknowledged this.
But the liberal media still seems unable to understand the reality; they refuse to admit that this IS a crisis.
However, just recently, one CBS reporter when down and asked a border agent the million-dollar question…
And she really didn't expect his simple one-word reply!
From The Right Scoop:
"CBS went to the border to check things out for themselves and sure enough the Border Patrol agent who was showing them around, Fernando Grijalva…

…told them that this is the worst crisis he's ever seen at the border.

The CBS reporter actually responded to the Border Patrol agent 'you actually will use that word 'crisis'?'

The agent simply responded 'Yes'."
BINGO.
We've all seen the footage of people climbing fences and forcing their way in (even if the MSM won't show it to us).
Many Americans have suffered for years as a result of blatant, unchecked migration.
And yet, even after this border agent called it a crisis, this reporter still doubted him:
"You actually will use the word crisis?"
Yes. It's a crisis, plain and simple.
A man who's on the front lines of this war knows what he's talking about; take the word of someone with first-hand experience.
Seriously, the left's refusal to acknowledge this truth is now bordering on mania: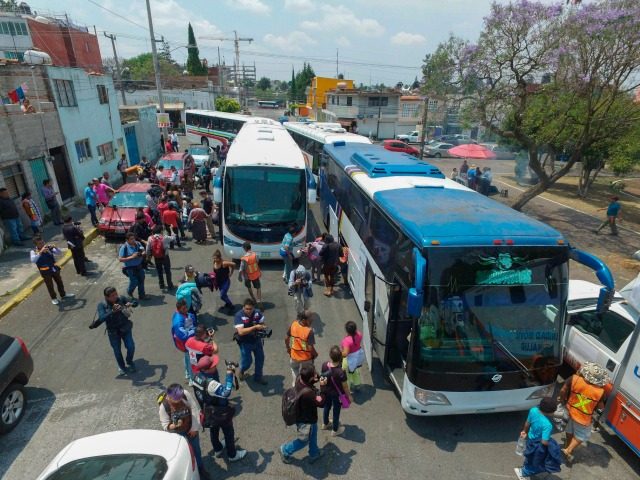 They are so blind, so full of hate for our president, that they'd deny the facts even when they go directly to the source!
Clearly, this reporter wanted the agent to downplay the president's statements but instead, he verified Trump's concerns.
The truth is out and even the media can't hide it any longer!
Source: The Right Scoop