Guess What The Baby Killers At Planned Parenthood Are Doing To Their Pregnant Employees?
Democrats are all about the art of deception:
They tell the American people one thing, but then do exactly the opposite.
Was the Affordable Care Act affordable? Was the Clinton Foundation really charitable?
No, but liberals will always accept the Democrat Party's spin.
It's the same with Planned Parenthood, which apparently isn't anywhere NEAR as supportive of women as it claims.
Some of the organization's employees are coming forward, and are upset that this one medical condition has made them "expensive and inconvenient."
From Western Journal:
"Planned Parenthood 'has been accused of sidelining, ousting or otherwise handicapping pregnant employees, according to interviews with more than a dozen current and former employees.'

An organization that paints itself as a champion for pregnant women across the world is treating its own pregnant employees terribly? That is truly hypocrisy at its worst.

Some of the stories that The Times reported on are truly horrific, made all the worse by Planned Parenthood's portrayal of itself as a champion of women's reproductive rights."
One of Planned Parenthood's pregnant employees, Ta'Lisa Hairston, stated that she was horribly treated by her managers.
Hairston said that her superiors rarely allowed her to take lunch breaks and that she never had time to rest, something she told pregnant women visiting the clinic that they needed to do.
It was a crushing sort of irony for Hairston:
"I had to hold back tears talking to pregnant women, telling them to take care of their pregnancies when I couldn't take care of mine," Hairston said.

"It made me jealous."
Some might call this treatment of pregnant women by Planned Parenthood hypocritical, but it's obvious to those paying attention that Planned Parenthood has nothing to do with women's health.
The whole organization's mission is population control through abortion.
What would you expect from an organization started by a eugenicist like Margaret Sanger, who was dedicated to "the elimination of the unfit"?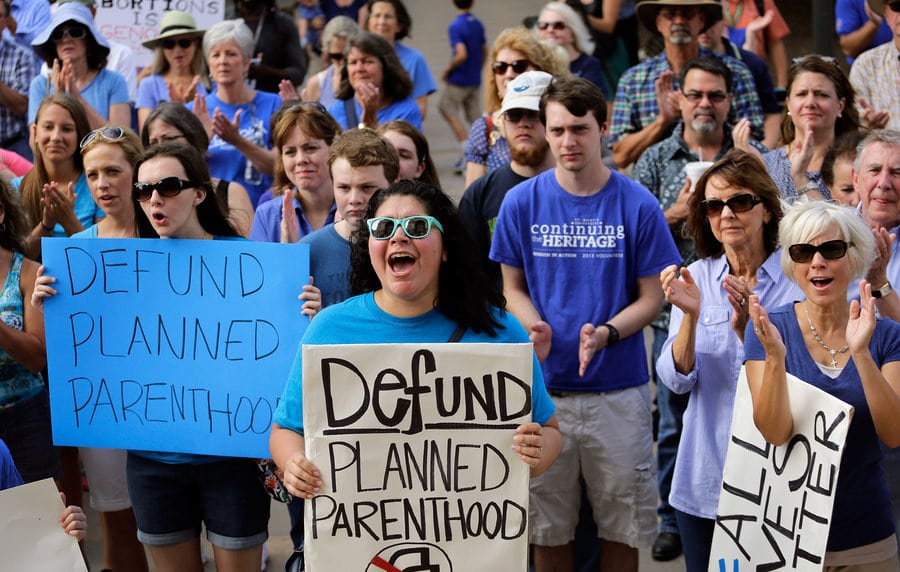 Planned Parenthood performs over 300,000 abortions per year. So why would they care about their pregnant employees?
Well, think about it: these employees are not getting an abortion, and that goes against Planned Parenthood's beliefs.
To Planned Parenthood, dead babies are easier to take care of … pregnant mothers are a pain in the pocketbook.
Doesn't get much more disgusting than this group of baby killers, that's for darn sure.
Source: Western Journal