Proud School Has The Best Four-Word Motto In America, And Liberals Can't STAND It
The Left desperately want control over public education in this country, but conservatives are fighting back.
Now, one school just made a powerful statement guaranteed to anger Democrats.
…and it's bound to make traditional America cheer!
As most proud patriotic parents know, schools are no longer educating our kids. They're indoctrinating our kids.
Textbooks are being rewritten with a leftist bias, and tests now contain questions attempting to smear the President.
And most troubling of all: prayer has been taken out of schools by the godless, amoral Left.
Well, try this on for size, liberal America; From Western Journal:
"A school district in Alabama will be proudly displaying the nation's motto, 'In God We Trust,' despite the constant assaults on Christianity and American history from the left.
According to WVTM-TV:
The Cullman County school board last week unanimously approved a resolution to display 'In God We Trust' in county schools.
The motto will greet students when they walk into the front office of all schools in the county's system.
This is a bold act by any local government in a time when liberals are trying everything they can to separate school children from any semblance of Christianity."
The phrase "In God We Trust" has a powerful history in America, and one that separates us from much of the world.
During the Cold War era, the United States sought to distinguish itself from the Soviet Union, which promoted state atheism and punished citizens who attempted to practice Christianity.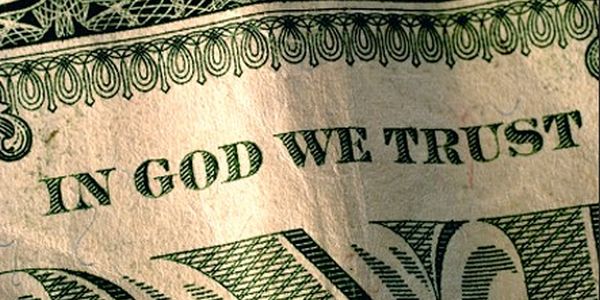 In 1956, "In God We Trust" was declared the national motto of the United States by Congress, and was then put onto our currency.
Liberals are now protesting the school district's decision, but Superintendent Shane Barnette is not backing down.
"Some people may disagree with it, but the Legislature voted to allow it," Barnette said. 
"I think it's important for students to know the history and how this came about in our nation's early years."
The Left want to erase our history, but no matter how much they try to bully those who disagree with them, they will never change it.
It takes a lot of bravery to stand for traditional values in Leftist America, and Alabama has shown that it is possible.
Do you think more schools should follow this example?
Source: Western Journal