Schools Sending DISGUSTING Message To Young Boys – Parents Are Raging Mad!
Liberals truly have no moral compass, and are constantly pushing people to adopt their absurd practices.
But the worst part is that they're also pushing their warped ideology on our children.
To the Left, right is wrong and wrong is right.
They want to recreate our society in their progressive image, at the expense of traditional American values, and they are targeting children to create this leftist future.
But the policies being pushed in public schools show just how radical the liberal agenda has become…
Not only are they trying to destroy the natural order of two genders, they're also trying to say that all genders are the same.
From Breitbart:
"Schools in Brighton, England have been ordered to teach children as young as eight that people 'of all genders' can have periods, as well as to install sanitary waste disposal units in every toilet room.
The instructions were included in guidelines published by the local council earlier this month on 'Taking a Period Positive Approach in Brighton & Hove Schools'…
…which assert there is 'more work to do across all settings to prevent and reduce stigma related to periods and talking about periods'.
Under the subheading 'key messages', teachers are told to stress to pupils that 'trans boys and men and non-binary people may have periods'…

…as well as that 'periods are something to celebrate and we can see this in ceremonies and celebrations across the world'."
Claiming that both boys and girls can have periods is true science denial and extremism.
The state schools in England are purposefully lying to these children about very basic biology in the name of tolerance.
But their true motives are diabolical.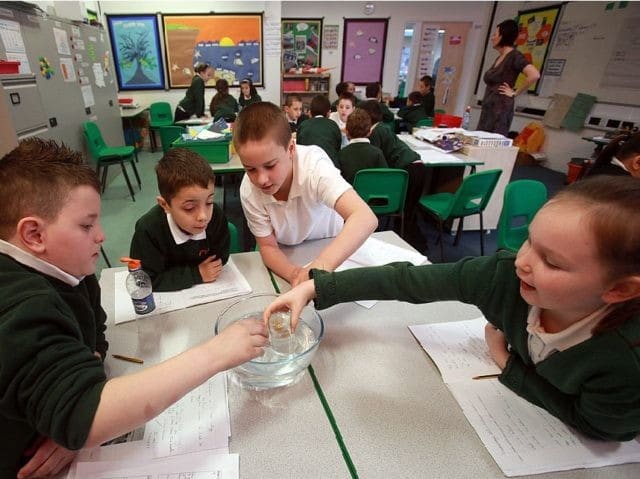 This is weaponized psychology, seeking to cause confusion in children, and the results of these policies will be devastating to an entire generation.
In a pamphlet handed out to students, the school stated that this new policy was being implemented to promote "inclusion".
"Language and learning about periods [must be] inclusive of all genders, cultures, faiths and sexual orientations.

For example; 'girls and women and others who have periods."
Who are these "others" that this liberal school board is referring to? When did it become controversial to state only women can have a period?
"Trans-boys and men and non-binary people" can't have periods.
Only people born as women can, and to say otherwise is completely preposterous.
If we don't end this brainwashing occurring in public schools, and reverse what they have been doing, the world will be in ruins.
Parents need to rise up and take power back from these out-of-control school boards, and teach their children how the world REALLY works.
Source: Breitbart