Senator Hits Trump With Giant Ultimatum: 'If You Don't Build The Border Wall…
Why did we vote for Donald Trump?
We did it for a number of good reasons, of course, but perhaps the biggest reason was his tough stance on illegal immigration.
He swore to protect this country and stem the raging tide of illegals that threatens to overwhelm the nation's already strained resources.
However, while we're seeing border improvements, that massive wall still isn't in place.
And one Republican politician says it better happen soon, or else…
Via Breitbart:
"Rep. Louie Gohmert (R-TX) says the Republican Party will lose every national election in the future if President Trump's central campaign promise, a border wall, is not funded by the end of the year."
He dropped this dire warning during an exclusive interview with SiriusXM's Breitbart News Tonight, and he might be right.
Conservatives and patriots believe in Trump, and they want him to deliver on his promise.
But if he doesn't, people will start to lose faith in the Republican party. Said Gohmert:
"There were much better times to pass wall funding then now, but now we're in a corner.

We either do it now, or we're probably going to lose the elections you know in two years, in four years after that, in eight years after that.

We're going to be losing elections from now on.

There were better times, but now it is absolutely essential that we fix this problem now. [Emphasis added]"
The good news is that Trump now only wants $5 billion for the wall, and he might actually get that.
So maybe it'll happen after all … we just need to be patient.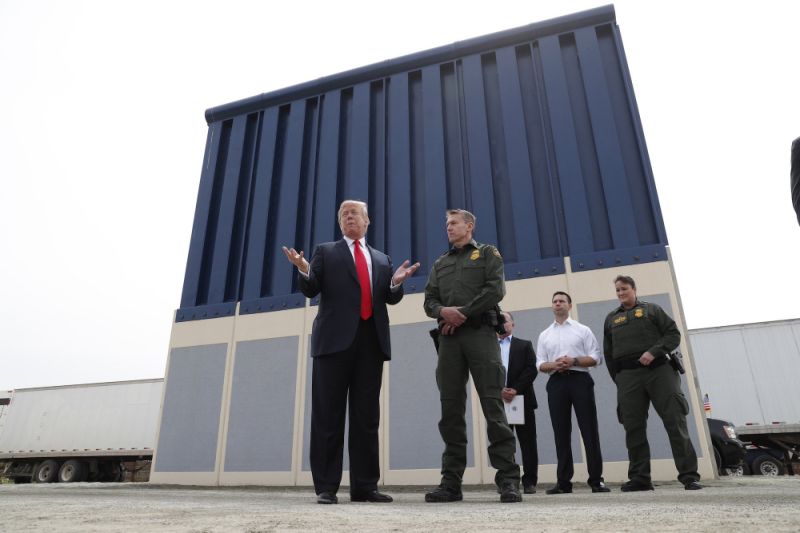 By the way, Gohmert also slammed House Speaker Paul Ryan for supporting "anchor babies" (illegals who give birth here are automatically citizens):
"You go back to the debate in 1866, and the proponents in the House and the Senate … everybody seemed to agree…

…if you're a foreigner and you have a child born in America, of course you're not going to be a U.S. citizen."
Exactly. Of course not.
Gohmert sure speaks a lot of sense when it comes to illegal aliens, doesn't he?
Source: Breitbart