Jeff Sessions Sends Undocumenteds Scrambling After He Throws Down The Gauntlet
The Attorney General just made life a lot harder for all the "undocumenteds."
We know our immigration laws are incredibly flawed, right?
Democrats in power made it so we could not properly enforce our immigration rules.
Illegals who flood the border end up sticking around for years, instead of being promptly deported.
To make matters worse, today there are thousands of immigration cases pending; this backlog makes it impossible for immigration judges to deport the many aliens who are still in the United States.
But AG Jeff Sessions is making sure that—even with Congress delaying reform—illegals are going to get what's coming to them.
From The Washington Free Beacon:
"Attorney General Jeff Sessions announced Monday that there are more immigration court judges than ever, a number he intends to see even further increased by the end of the year…
'I'm honored and excited to welcome the largest class of immigration judges in history—44 new immigration judges.
Each of you will play a critical role in our legal system, and I have no doubt that you will be up to the task,' Sessions said."
The increase in immigration judges means this insane backlog of cases can finally move forward. After all, more judges can process more cases.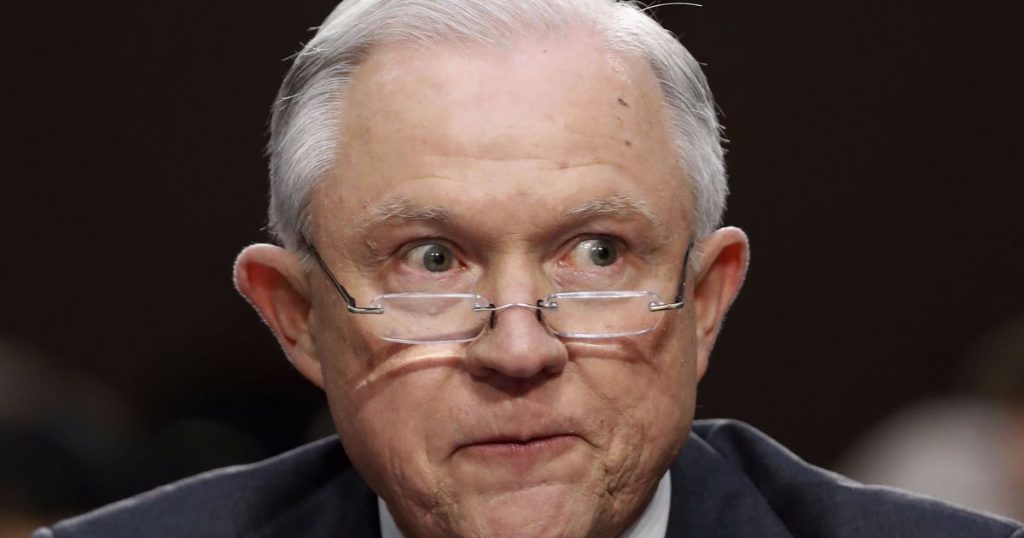 Democrats don't want this to happen, of course, because the vast majority of cases will result in deportations (thankfully).
But we're talking about illegal immigrants who came here by breaking our laws. As such, they should be punished.
And until Congress improves our broken immigration system, Sessions is making sure our judges get the job done.
Thanks to Trump's DOJ, things are changing for the better: these new judges will enable the federal government to actually close out these many cases.
At long last, they will finally be able to enforce our immigration laws.
Don't you agree that this is the proper action to take?
Source: The Washington Free Beacon