Sessions Ends Obama's Bogus Program, Stops Undocumenteds In Their Tracks
Our Attorney General has fixed a giant loophole—Barack is triggered.
Jeff Sessions has done it again.
And this time, he's hitting the asylum-seeking freeloaders where it hurts most, and exposing many of them for the liars that they are.
In short, our Attorney General is making a very big difference where it counts.
If you've forgotten, President Obama created a bogus system that let just about anyone into our country: it was a way of getting around those sticky immigration laws, and migrants took advantage.
But Sessions was well aware of the left's scheme to inflate the number of outsiders invading our country.
So, guess what he just did? He has ended Obama's policy and has given freeloaders the boot!
From Breitbart:
"The June asylum reform set by Attorney General Jeff Sessions is quietly having a huge impact on border migration, lawyers told the New York Times…
President Barack Obama allowed migrants through the border whenever they claimed to a 'credible fear' of abusive spouses and criminal gangs.
This catch-and-release policy triggered a wave of Central American migration into the United States.
Sessions' reform has ended Obama's spouses-and-gangs loophole and has sharply reduced the number of Central American migrants who are allowed through the border to make a courtroom plea for asylum."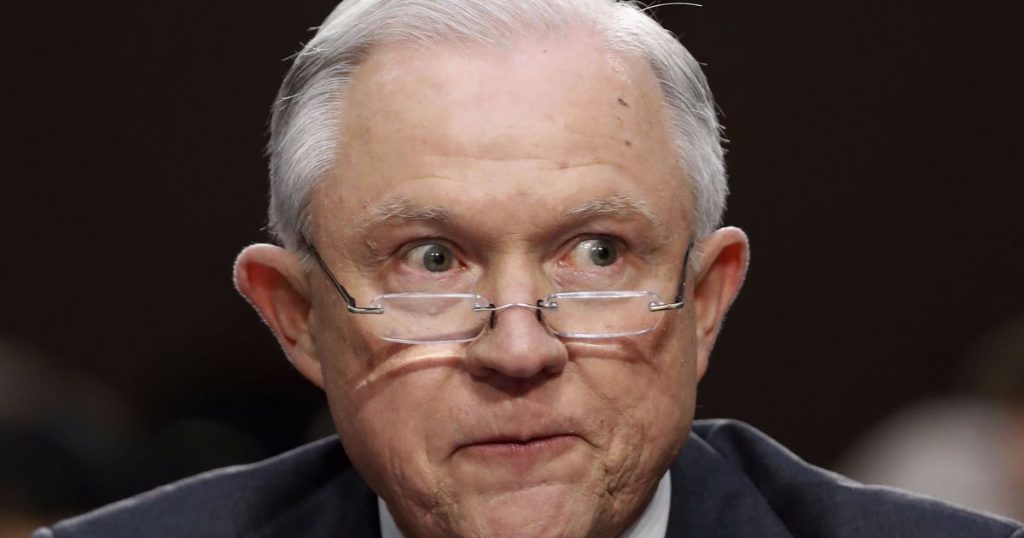 Obama's policy was a backdoor into the United States. Basically, anyone could claim they were in danger, without real proof.
Guess what happened then?
They were allowed to stay in the United States, until their hearing. But many asylum seekers would then just disappear, hearing or no hearing, and the government let them slip through the cracks.
Pretty convenient way of letting illegals into the country, isn't it?
Think about it: a legal immigrant has to prove they a have income, skills, and sponsorship to stay in the U.S. They also have to be heavily vetted.
But someone with a shady past can just claim they are in danger and – POOF! – they get to stay. How fair is that?
Big surprise, though, that the ACLU is fighting to oppose Session, and they hope a few radical leftist judges will block Sessions' reforms.
True patriots hope and pray this won't happen, because we're sick of catering to every lowlife on the planet!
The United States has to look after its people first. If asylum seekers pose a problem, we absolutely have the right to send them home.
Comment or share if you agree, fellow Americans!
Source: Breitbart