Sessions Exposes The Nightmare Truth Behind Antifa And the ACLU
Most Americans know that radical liberal groups are make America less safe.
Even Democrats have to admit that the shocking demands made by the ACLU make our country less safe.
The ACLU sues American institutions, often putting criminals ahead of law-abiding citizens and police.
And Antifa? They're basically terrorists pretending to be patriots, and they need to be stopped.
Attorney General Jeff Sessions recently exposed the nasty effects such radical groups have on American society, and it's a hefty dose of truth.
From The Daily Caller:
"During remarks at the Valor Survive and Thrive Conference in Waukegan, IL on Wednesday, Sessions quoted a study by University of Utah researchers that showed a link between the decline of stop-and-frisk policing and violent homicides.
As former U.S. Attorney Fardon put it, 'cops stopped making stops and kids started shooting more.
The professors who studied Chicago call it 'the ACLU effect.' Policing went down and crime went up."

'There's a clear lesson here: if you want more shootings and more death, then listen to the ACLU, Black Lives Matter, or Antifa,' said Sessions.
'If you want public safety, then listen to the police professionals who have been studying this for 35 years.'"
The ACLU, Black Lives Matter, and Antifa all work to undermine the authority of police, and are a legitimate threat to U.S. citizens.
These progressive liberal groups are literally working to help criminals get away with more crime. That much is frighteningly clear.
When the ACLU was able to end "stop-and-frisk," crime skyrocketed across the country. Now, in places like Chicago, crime is out of control.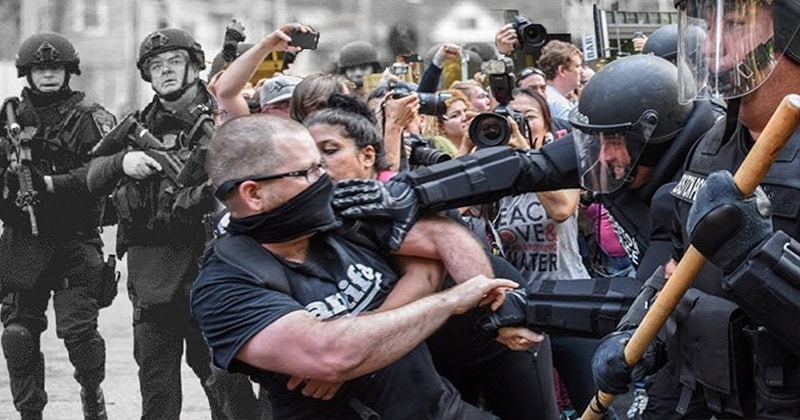 The end goal is obvious: groups like the ACLU and Antifa don't want law and order.
The ACLU seeks to weaken law enforcement through the courts, while BLM and Antifa spread violence in the streets.
They do this to destabilize our communities, to make proud American citizens too afraid to leave their homes.
You won't be able to stand up for your beliefs, values, or traditions, and liberal fascists will gain greater power.
But we can't let that happen, now can we?
Source: The Daily Caller