Snowflakes Triggered By Rudolph The Red-Nosed Reindeer – Can You Guess Why?
Nothing is safe from the insanity of left-wing haters.
From religion to family values to basic American traditions, leftists wage war on everything we hold dear.
As such, it shouldn't surprise you to discover that one the things they hate most is Christmas.
For decades, liberals have tried to undermine our most cherished holiday; they've tried to remove Christ from Christmas, even calling it "X-mas."
They've attacked everything from Christmas songs to gift-giving to even the Biblical story.
Now, they're going after one of the most beloved holiday movies, one generations of children have watched, over and over again.
From Conservative Tribune:
"The Huffington Post tweeted a video Wednesday afternoon explaining the 'problematic' nature of the beloved 'Rudolph.'

Apparently, some of the complaints stem from Rudolph's father berating him about his nose.

'Former fans are pointing out Rudolph's father verbally abuses him,' the video says."
The holiday TV classic "Rudolph The Red-Nosed Reindeer" is seriously problematic. ? pic.twitter.com/dOgqPF3bAP

— HuffPost (@HuffPost) November 29, 2018
"It's apparently also 'problematic' that Rudolph's classmates bully him.
Rudolph wasn't accepted at the start of the film because it's a story about learning tolerance and acceptance. It wouldn't be an interesting story if there wasn't a conflict."
Exactly.
The entire point of the story is that Rudolph overcomes the bullies to discover he is special in his own way. I thought liberals love that sort of message…?
But leftists are such fragile snowflakes today, they can't even watch a movie where a reindeer is gently bullied for a few seconds.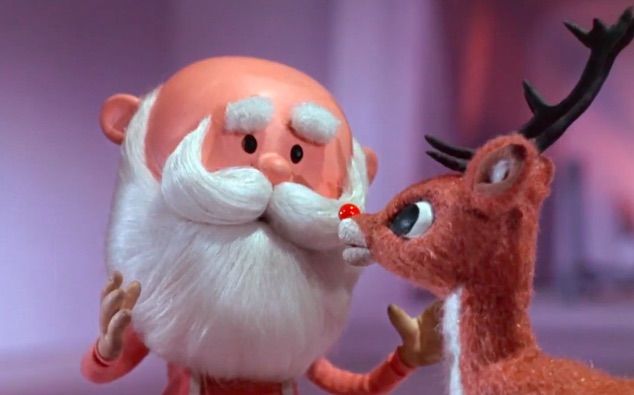 So sad, really.
And their attacks on this classic go beyond their weak constitutions: it's yet another attempt by the left to erode our traditions and values.
Liberals hate America. They go out of their way to criticize our beliefs. Their hope is to destroy everything that's good about our culture.
In its place, they'll create something much, much worse.
But we can't allow that to happen, can we?
Source: Conservative Tribune