Supreme Court Hands Trump A Momentous Victory – Transgenders Lose YUGE
Since Donald Trump took office, the liberal resistance has been endless.
Even when Democrats cannot oppose his lawful policies, they've tried to abuse the courts to block him.
We've seen it countless times, haven't we?
President Trump passes a lawful executive order or decision and immediately, liberal lawyers attack.
Obama-appointed cronies on the bench violate the president's Constitutional power at every turn.
But for once, Trump has earned a major court victory.
From Western Journal:
"The Supreme Court announced Tuesday that it will allow President Donald Trump to temporarily enforce an order barring transgender individuals from serving in the military…

The government said the Court's intervention was necessary because the lower court decision 'require the military to maintain a policy that, in its own professional judgment…

…risks undermining readiness, disrupting unit cohesion, and weakening military effectiveness and lethality.'"
Of course, this fight is far from over. But at the very least, the Supreme Court's decision is a major blow to the left's agenda.
Remember one thing: the president is the Commander in Chief of our Armed Forces.
If he decides that certain people shouldn't serve, that's the end of the conversation.
In fact, the Secretary of Defense at the time conducted research and determined Trump's decision was sound.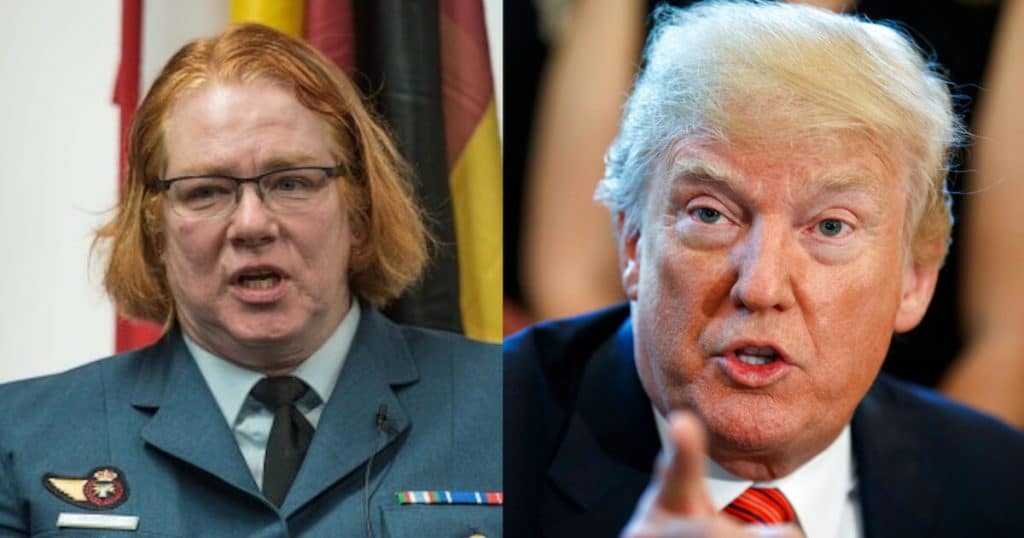 So where do Democrats get off trying to undermine both our president's authority and the effectiveness of our military?
Thankfully, the highest court in the land has stepped up, and ruled in favor of POTUS.
Share this news with your friends, so we can all applaud Trump's efforts in supporting our military!
Source: Western Journal