Teacher Refuses To Use Student's Transgender Pronoun – School's Next Move Is TERRIFYING
The Left has zero respect for freedom of speech.
They are constantly policing our language, and nowhere is this more evident than with the so-called "transgender" community.
The way we talk about this issue MUST be politically correct at all times.
And the consequences for addressing someone by the "wrong" gender are becoming more severe.
A teacher found this out the hard way when he refused to cater to a student's confusion, and now he's being disciplined in the worst possible way.
From Breitbart:
"A Virginia high school teacher, who refused to use the preferred pronouns of a student who claims to be transgender, was fired Thursday.
In a case that is believed to be the first of its kind in the state, the West Point School Board voted unanimously to fire Peter Vlaming, a French teacher in the district's high school.
The Richmond Times-Dispatch reported Vlaming 'resisted administrators' orders to use male pronouns to refer to a ninth-grade student who had undergone a gender transition."
Vlaming has been teaching French at the high school for nearly a decade, and is an expert in the subject after having spent years living in France.
But his credentials don't outweigh the feelings of the student, according to the school's principal Jonathan Hochman.
"I can't think of a worse way to treat a child than what was happening," said Hochman, who made it clear that if Vlaming didn't submit to the liberalized gender school of thought, he would be punished.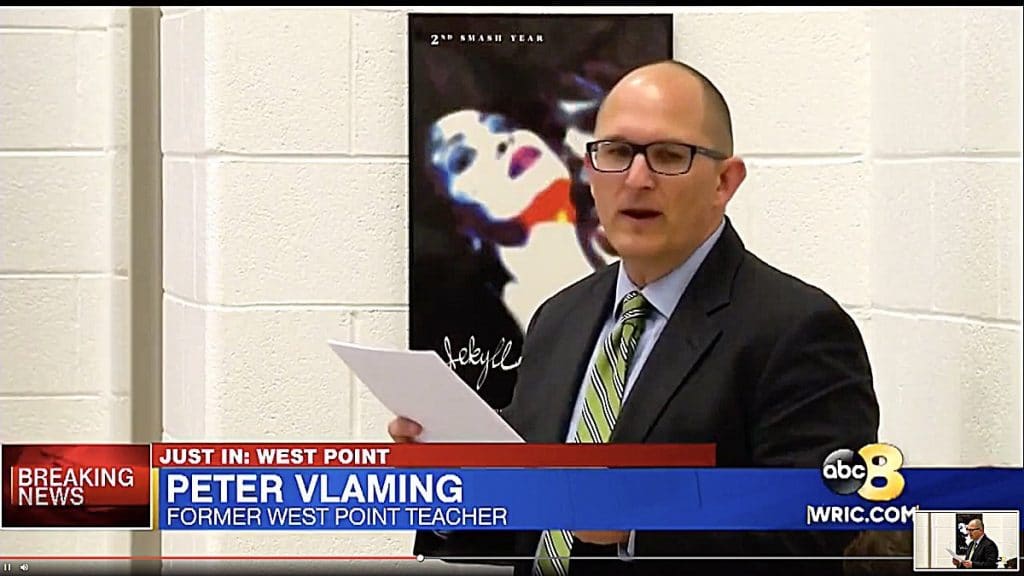 But Vlaming would not call the female student "he" or "him", citing his Christian beliefs.
Vlaming stated during a five-hour hearing with the school board that he had attempted to strike a compromise with the student based on "mutual tolerance", but the school claimed he was discriminating and harassing the student.
Vlaming, on the other hand, believes that the school was harassing HIM, and that their attempts to make him "tolerant" were in fact coercion.
Much of the West Point community agreed and rallied to Vlaming's defense, but the liberal-dominated school board still decided unanimously to fire him in a 5-0 ruling.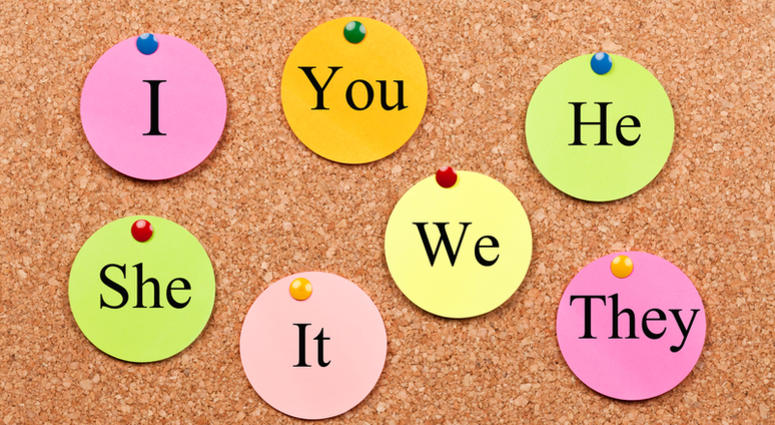 How can these school board officials claim to be "intellectuals" when they cannot even define male and female?
Isn't the Left supposed to be pro-science? Well, science says that we are either male or female based on our chromosomes.
But because ONE student "felt" like she was a boy, a father of four is out of the job.
This also proves that we aren't allowed to express our beliefs; the new regime simply won't allow it.
And that's why all of this is just plain terrifying.
Source: Breitbart