SHOCK: Muslim Terrorist Released From Jail – You Won't Believe Where He's Living Now
Would YOU want a convicted terrorist and hate preacher living next door to you?
How would you like it if he was within striking distance of your children?
Well, it doesn't matter. You're not allowed to say anything bad about Muslims, remember?
Terror convict Anjem Choudary just got out of prison after serving only half of his five-and-a-half year sentence. That alone is scary enough.
But it got even scarier for residents of southeast London, when they realized where Choudary would be living…
Via Breitbart:
"Residents of a quiet north London neighbourhood have expressed outrage over notorious hate preacher Anjem Choudary being housed next to a primary school in the area."
That's right: authorities have decided it'll be perfectly fine to have this man living within arm's reach of a school!
But wait, it gets even worse:
"He has reportedly not been 'de-radicalised' or changed his views behind bars, and served just half of his five-and-a-half-year sentence."
This means he hasn't changed his colors one iota, and he's going to continue doing exactly what he did before getting arrested.
Neighbors are calling this move "disgraceful and irresponsible," and as one citizen bravely said:
"That man is free to spread his poison just two streets away from me.
I can't believe he has only served two and a half years. It just doesn't seem long enough."
Certainly not! Choudary once led the terror organization Al-Muhajiroun, and has been linked to at least 15 terror plots since 2000.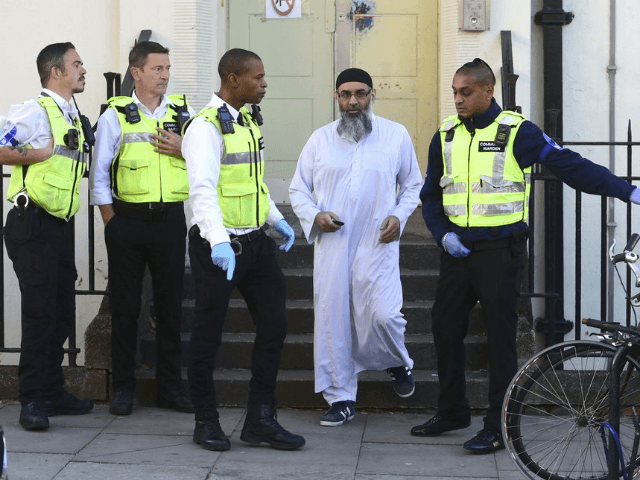 Another resident added:
"It is repugnant to think that this man who inspired terrorists is now living here."
Can you imagine having children in this neighborhood and sending them to school, knowing a convicted terrorist was literally a few doors away?
Said one concerned parent:
"My daughter used to attend the school and that building has always caused issues.

The fact that they've moved this guy in won't help. It's a bizarre move."
"Bizarre" isn't the right word. "Stupid" is a better word, and so is "dangerous."
But we live in a world where political correctness overrides common sense, and we don't seem to care that innocent people suffer because of it.
The fact that this criminal is free after only a few years is frightening enough.
But now he's near a school, and he hasn't changed a bit … if I were a parent, I'd be moving out of there ASAP!
Wouldn't you?
Source: Breitbart