Texas Farmers Find Alarming Evidence At Border – Democrats In Serious Trouble
Democrats said there was no way this would end up in America – well here they come.
Democrats keep telling us that only poor people from Mexico and Central America are trying to cross our border in search of work.
The Left keep telling us that Trump is lying about the drugs and truly dangerous criminals getting across the border.
For Americans who live near Mexico, the reality is much different.
But now New Mexican farmers are speaking out, even risking their own safety, because of what some border jumpers have been leaving behind.
From Washington Examiner:
Ranchers and farmers near the U.S.-Mexico border have been finding prayer rugs on their properties in recent months, according to one rancher who asked to remain anonymous for fear of retaliation by cartels who move the individuals.

The mats are pieces of carpet that those of the Muslim faith kneel on as they worship.

"There's a lot of people coming in not just from Mexico," the rancher said. "People, the general public, just don't get the terrorist threats of that. That's what's really scary. You don't know what's coming across. We've found prayer rugs out here. It's unreal. It's not just Mexican nationals that are coming across."
These reports of people finding prayer rugs proves that people are coming in from all over the world to infiltrate our country.
Just within the last five days, the Arizona border patrol has intercepted migrants from places like China and India.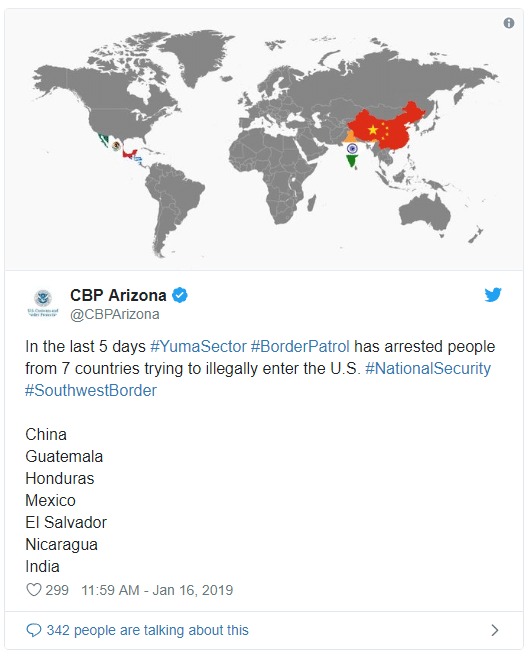 There have also been reports of people from Bangladesh, a country plagued by ISIS attacks, trying to enter the United States illegally.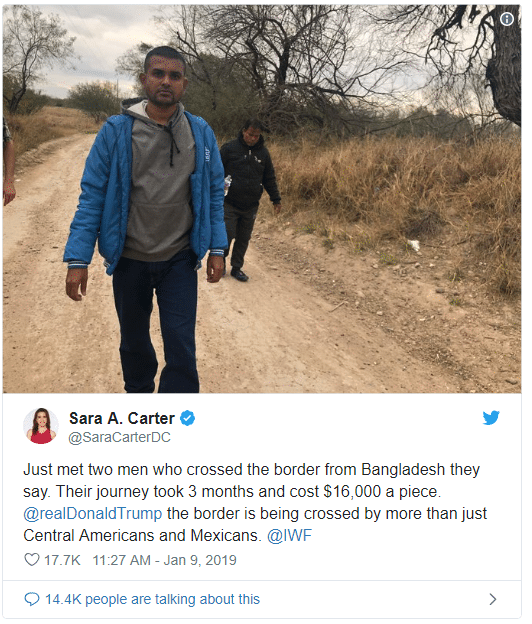 SHARE if you think we need to build the wall IMMEDIATELY to keep America safe!
The Democrats insist that the Republicans are lying about potential Middle Eastern threats entering the country, but the truth is they are using these migrants as tools to further their agenda.
The people the Left are trying to welcome in are not being vetted. They are not following our laws and they are not going through the proper channels to receive citizenship.
In short, they do not reflect American values, and that's what makes them valuable to the Democrats.
The Left sees these people as allies in their battle to destroy what America stands for.
But the threat from undocumented immigrants is very real, especially if they are carrying Muslim prayer rugs.
Islamic extremists are still targeting Americans around the world. Just this week Americans were killed in Kenya and Syria at the hands of al-Shabab and ISIS.
If we don't vigilantly protect our border, we will be fighting terrorists here instead of over there.
Democrats don't respect our immigration laws, and are enemies of our Constitution. It's time for them to concede to Trump and make our country secure.
SHARE if you think we need to build the wall IMMEDIATELY to keep America safe!
Source: Washington Examiner