Federal Court Hands Trump Huge Win – Transgenders Hit With Massive Setback
National security remains one of the President's top concerns.
Unfortunately, the seemingly anti-American Democrats are determined to block every effort to strengthen our country.
For example, former President Obama paved the way for current leftist policies that have been steadily eroding our safety.
But Trump has been trying to undo the damage.
And that includes eradicating an Obama policy that allowed transgender people to serve in the military.
Trump has faced resistance on this but thankfully, a panel on the U.S. Court of Appeals just gave Donald a huge win.
From UPI:
"A federal appeals court sided with the Trump administration Friday by overturning a lower court that blocked a ban on transgender people serving in the military.

The U.S. Court of Appeals for the District of Columbia Circuit's ruling overturns one of four federal courts that blocked the administration's policy.

The panel said Friday the ban shouldn't have been blocked by the lower court while it was being challenged through the court system."
The Trump administration has based their decision to bar transgender people from joining the armed forces on reason, citing "tremendous medical costs and disruption."
The medical costs include the $100,000 price tag a gender reassignment surgery usually carries.
That's a huge burden on taxpayers, obviously, and many Americans are NOT okay with their money going towards this non-essential cosmetic surgery.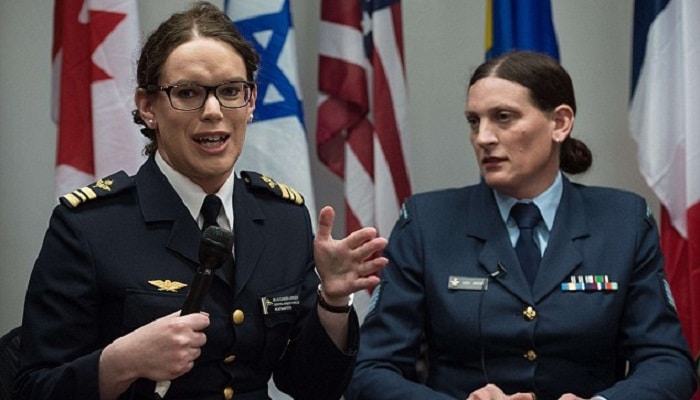 Additionally, this debate has caused a huge disruption in our armed forces, and has highlighted the need for the military to regain their focus on combat readiness.
And a three-judge panel in DC agreed with the President in their ruling:
"In light of the substantial constitutional arguments and the apparent showing that the policy accommodates at least some of plaintiffs' interests…

…we think that the public interest weighs in favor of dissolving the injunction."
Indeed, the public interest is strongly in favor of upholding this ban.
The military is not a jobs program, and transgender individuals simply don't meet many of the military's standards.
This is because transgenders don't want to serve on the military's terms; they want to serve on their own terms: that is, a man wants to serve as a woman.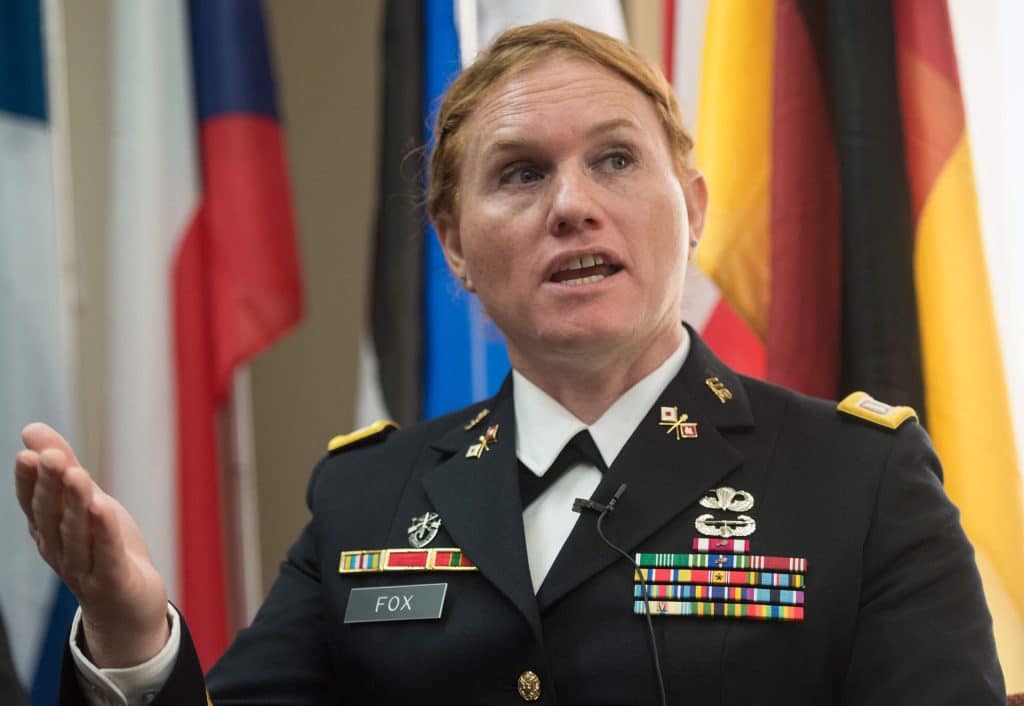 That conflicts with everything else the military does, which has objective standards for physical (and mental) fitness.
But of course, the LGBT groups are out in force demanding that the court take back this ruling, calling it:
"…a devastating slap in the face to transgender service members who have proved their fitness to serve and their dedication to this country."
That's the point, though:
The evidence makes it plain that many of these trans troops have NOT proven their overall fitness to serve.
And by the way, there are plenty of ways for transgender individuals to serve our country; the military just isn't one of them.
Don't you agree?
Source: UPI