Trump Betrayed – Sanctuary City Judge Puts Undocumenteds Ahead Of U.S. Citizens
A federal judge has betrayed our President and American citizens in the worst way possible.
A federal judge just stuck it to President Trump. And American citizens won't be happy.
Democrats have been exploiting illegal aliens for years; they do this for a few reasons.
First, it benefits corrupt businesses that exploit illegal labor, and second, liberals believe they can import new voters who will support them.
They are propping up a situation that thrives on violence, drug smuggling, human trafficking, and sex slavery; this is the Democratic Party in 2018.
To make matters worse, liberal cities protect criminal aliens by putting them ahead of American citizens.
The Trump administration is combatting this evil, but a federal judge in Chicago just struck a blow for slavery, drug violence, and rape when he betrayed the president.
From the Chicago Tribune:
"A federal judge Friday sided with the city of Chicago in its sanctuary city lawsuit, ruling that the Trump administration does not have the authority to withhold federal public safety funding from the city if it limits its cooperation with U.S. Immigration and Customs Enforcement officials.
City ordinance bars police from granting ICE officials access to people in Chicago police custody, except when they're wanted on a criminal warrant or have a serious criminal conviction.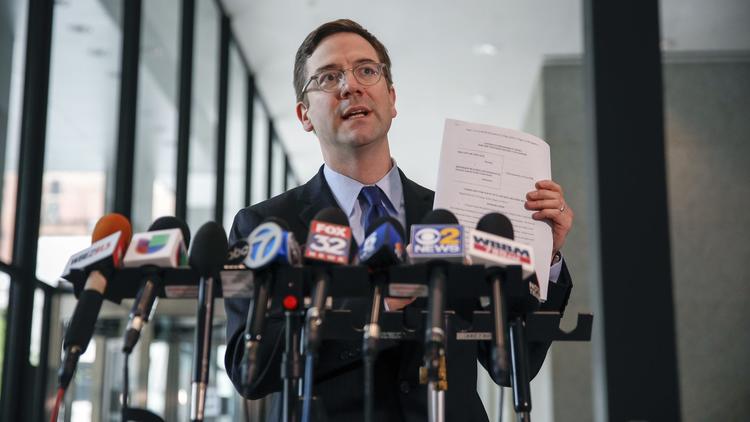 Police also cannot allow ICE agents to use their facilities for investigations, and on-duty officers are not allowed to respond to ICE inquiries or communicate with ICE officials about a person's custody status or release."
Illegal immigration is just unacceptable. There's no other way to look at it.
It allows for millions of human lives to be treated like currency; illegals are little better than slaves when they aren't being molested, raped, or killed by smugglers.
And in turn, American citizens suffer as a result of the increased crime, lower wages, and fewer jobs. Not to mention the burden on our tax system.
How could any decent judge uphold such a situation?
This anti-American judge put the well-being of the Democratic Party—and criminals—ahead of American and now, hard working families will suffer as a result of this ruling.
The only long-term solution is to reject every corrupt politician that endorses sanctuary cities. They must learn their toxic actions have consequences.
So, please help support the movement to punish sanctuary cities by sharing this story!
Source: Chicago Tribune