President Trump Can Build The Entire Border Wall If He DARES To Make One Bold Move
The border wall battle rages on.
President Donald Trump refuses to budge because he believes the American people want – and desperately need – a wall along our southern border.
And he's absolutely right.
Unfortunately, Democrats have refused to talk about the matter, basically dismissing it out of hand.
This has left the country in a stalemate; the government remains shut down and neither side is willing to negotiate.
But one leftist leader just admitted that Trump could get his wall if he makes one big move…
And if the Dems don't want to talk, maybe Donald needs to do it!
Via Breitbart:
"Sunday on ABC's 'This Week,' House Armed Service Committee chairman Rep. Adam Smith (D-WA) said…

…President Donald Trump does have the authority to declare a national emergency and have the military build a wall on the U.S.-Mexico border.
Host George Stephanopoulos asked, 'Does President Trump have the ability, have the authority to declare a national emergency and have the military build his wall?"
Smith said, 'Well, unfortunately, the short answer is yes.
There is a provision in the law that says the president can declare an emergency. It's been done a number of times, but primarily it's been done to build facilities in Afghanistan and Iraq.
In this case, I think the president would be wide open to a court challenge saying, where is the emergency?

You have to establish that in order to do this. Beyond that, this would be a terrible use of Department of Defense dollars.'"
Says you, Mr. Smith.
Millions of fed-up Americans believe quite the opposite; they'd be HAPPY to have their Department of Defense dollars go toward a border wall.
Just consider the question: is illegal immigration a giant threat to our national security?
The answer, of course, is a resounding "yes."
Therefore, that's precisely where our Defense dollars should go, because we need to stop the influx of illegals. Rapidly.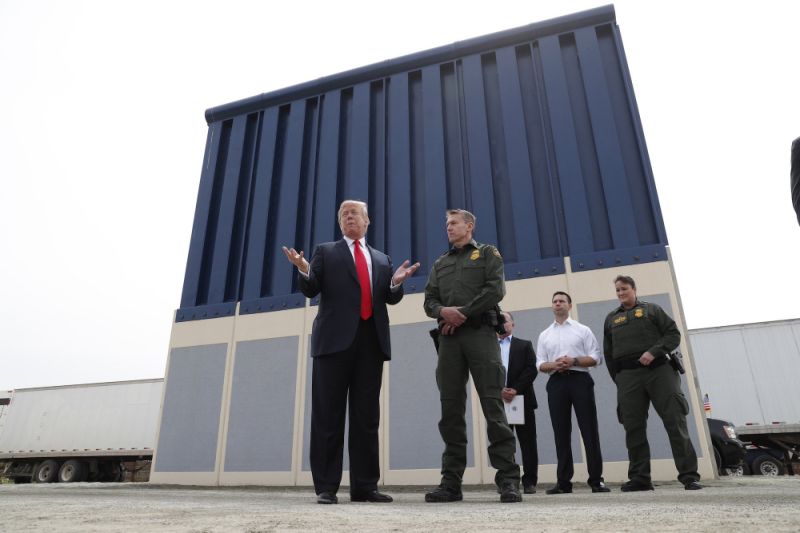 They cost us around $115 billion each year, not to mention the hundreds – if not thousands – of citizen lives.
The insanity has to stop.
By the way, Democrat Smith said a wall "wouldn't improve border security."
…does that make any sense to you, my fellow patriot?
Walls WORK!
Source: Breitbart