Trump Adds New Border Wall Feature – The Caravan Just Met Its Match
The caravan thought they could beat the wall – so Donald beat them at their own game.
The caravans are messing with the wrong President.
While Obama rolled over and let anyone enter the country, Trump is an entirely different leader.
The caravan thinks that they can just jump the border fence or try to tunnel under it, but the President is enforcing our border like never before.
The military are standing guard, and a new photo from the Ocean Area Fence near Tijuana shows exactly why border-jumpers are thinking twice before trying to jump it: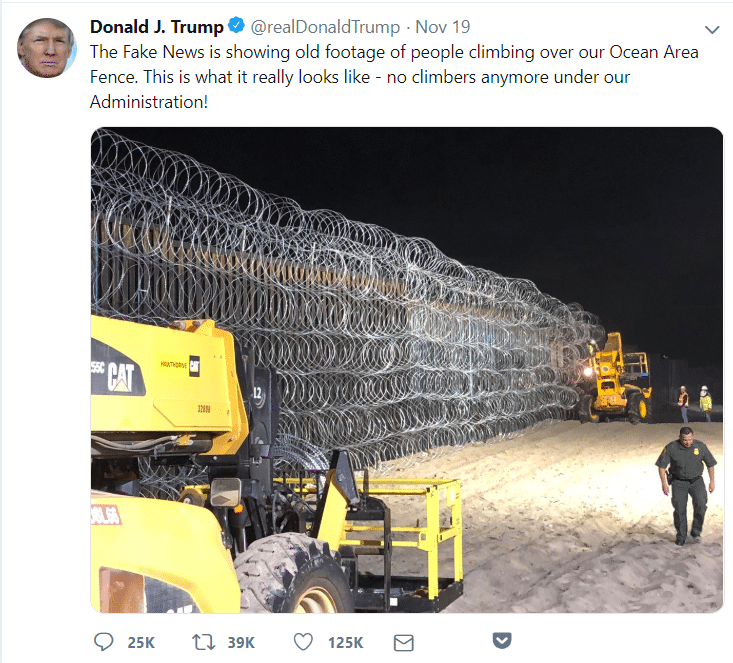 SHARE if you think Trump has the perfect solution to stop the caravan!
A picture is worth a thousand words. This president is not letting that caravan in, no matter how loud liberals get.
The President serves American voters, who expect our borders will be defended.
Even Mexicans are beginning to get the message, and Tijuana residents are demanding the Hondurans invading their town to be deported.
To make Mexico great again, of course.
Tijuanans are witnessing firsthand how dangerous this caravan is. It's not all desperate mothers with children.
The majority of the migrants are dangerous, and Mexicans don't want them there.
Trump has taken this caravan invasion seriously, and we are starting to see a border that is much tougher to cross.
Trump means business, and Americans are grateful that we have a President who takes defending the country seriously.
This razor wire is a great start, and until we get a real wall, we should be placing it along the entire border.
SHARE if you support an impenetrable wall at our border!
Source: Twitter