Trump Makes Border Wall Breakthrough – Finds Solution In Texas
Democrats shut down Washington – so Donald's going straight to the Lone Star State for help.
It's clear that Trump will never get Democrats to support the wall, as they have made this Washington shutdown the longest in history.
But there are more than a few alternative options to finally secure our Southern border.
One obvious tactic is to look to the states instead of the federal government.
President Trump just took a big trip to the border in patriotic Texas.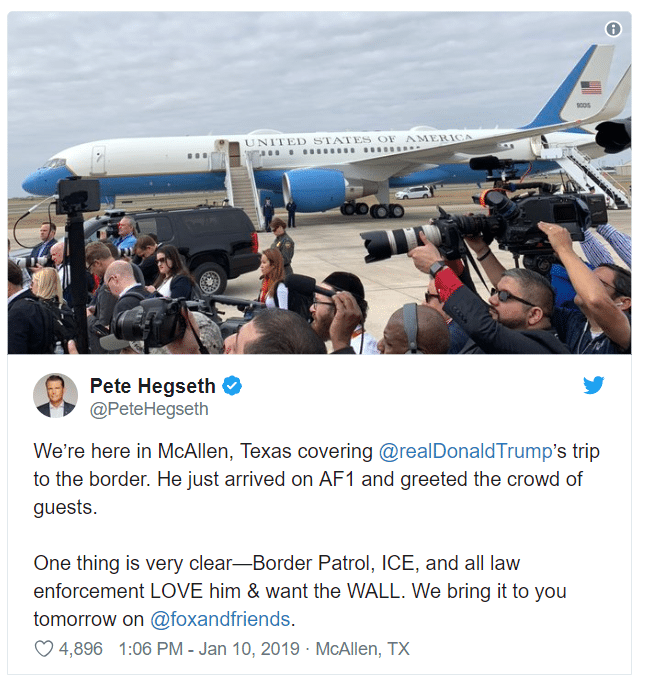 And while he was there, he found a very promising solution, one that citizens would be very happy to see.
From MAGA Voter: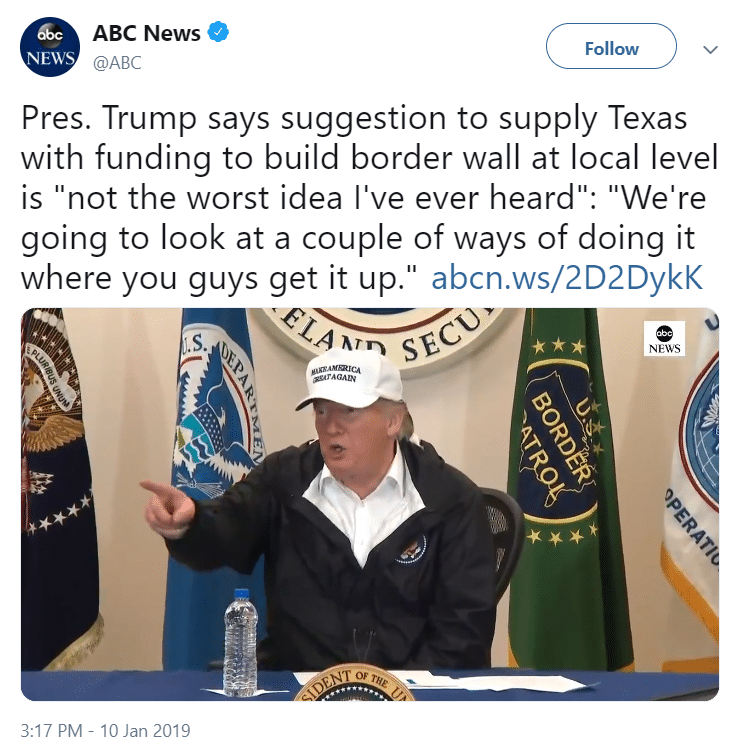 Trump… pointed out that Lt. Gov. Patrick offered to construct the wall at the state level, which he called "not the worst idea I've ever heard."

Patrick said that the State of Texas, if given "a relatively small amount of money," would gladly "build a wall themselves."

"I do like the idea," said the president, who suggested that he "can do it cheaper than you" but added, "We're going to look at a couple of ways of doing it."
SHARE if you want Texas to build the wall right away!
There are already barriers and walls across many parts of the border in Texas.
Larger ports of entry have secure barriers. They certainly work (as Jim Acosta showed us yesterday).
It's not inconceivable that the state of Texas will go ahead and build the wall, and blow past Democrats.
Texas is a major entry point for border jumpers. The same can be said for smugglers and cartels.
Many Mexican towns just over the border from Texas are controlled by gangs. It would be in the state's best interest to expand their border wall across the entire region.
All they would need is some funding from the federal government and Trump's go ahead.
And it looks like he's all for it.
Now if he can get Arizona, New Mexico, and California to do the same!
SHARE if you want Texas to build the wall right away!
Source: MAGA Voter